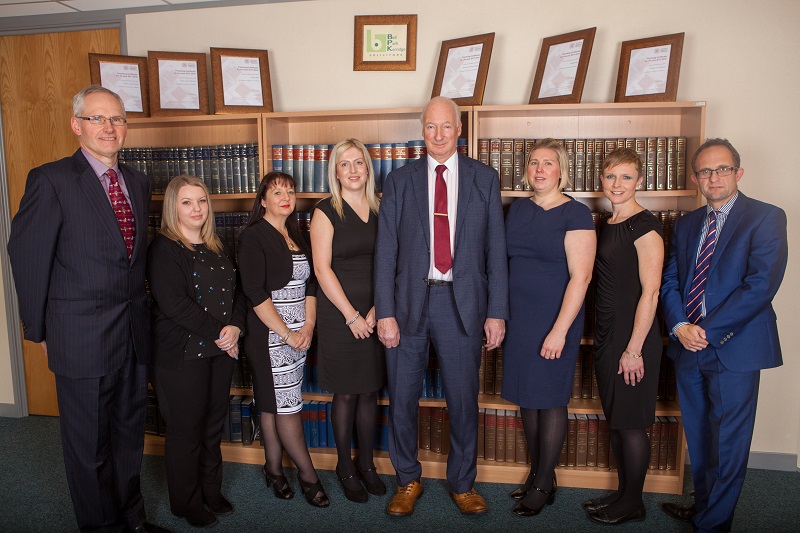 CARLISLE law firm Bell Park Kerridge has announced three new Senior Associates and one new Associate in its latest round of promotions.
Managing Director James Bell hailed the promotions round as a further sign of the fast-growing firm's development – as he also announced a new recruitment drive to help serve the business's expanding client base.
The new Senior Associates all have strong agricultural law experience and include litigation and family law specialist Claire Harrison as well as Natalie Bell, a former trainee at BPK who focuses on employment, litigation, licensing and insolvency. The trio of new Senior Associates is completed by Rodney Blezard whose expertise includes niche areas such as agricultural tenancies and minerals work.
BPK's latest promotion round is rounded off by new Associate and another former trainee Sarah Coyles, whose expertise includes estate administration, Lasting Powers of Attorney and wills, as well as some residential property work.
James Bell also announced the appointment of a new trainee for the firm, Northumbria University law graduate Charmaine Welch, and said he was delighted to confirm that former legal secretary Pearl Pope had been appointed as a newly-qualified legal executive following a training course funded by BPK.
"Promotion is an important part of anyone's career and I'm incredibly proud of Claire, Natalie, Rodney and Sarah. They thoroughly deserve this recognition for the hard work, care and expertise they have shown to our many clients in recent years," said Bell.
"We pride ourselves on being a firm that's a little bit different and more approachable than some others – both in how we help our clients and how we work as a team. It's been great to hear from all our successful promotion candidates that that's exactly how they feel too and they now have an important role to play in helping us grow our business still further.
"I'm also delighted to see Pearl graduate as a legal executive. We were pleased to support her desire to develop her career and seeing that come to fruition is great. She's worked really hard and deserves every success. Likewise, we're really looking forward to having Charmaine as part of our team and hope she too can develop her career with us."
Building on the promotions and development of its team, BPK has also confirmed that it is now looking for two new people – a solicitor or chartered legal executive and a paralegal in its Carlisle and Cockermouth offices – to join its residential property team, as well as seeking a new residential property manager for the department.
Director Duncan Carter said the recruitment process had been sparked by a sharp increase in new instructions for the residential team, which works alongside the firm's estate agency business – a unique model in Carlisle which has made BPK Estate Agents one of the leading home sellers in the area less than 10 years after it was established.
Carter continued: "Clients obviously like what we are doing. That's why we have more and more people coming to Bell Park Kerridge for our advice and that's why we now need more people to join our Property Team.
"I think it's a great opportunity to join a successful Carlisle business and the only law firm in our city which has an estate agency working with it. It's a unique model and the fact that we are seeing more and more clients coming to us all the time shows it's one which homebuyers like."
Applicants for the residential roles can apply to Duncan Carter via email at [email protected].
Bell Park Kerridge was formed in 2000 when James Bell and two other former Partners, joined by Duncan Carter and Claire Harrison, left regional law firm Crutes to open a new firm which has since established itself as one of the leading legal businesses in North Cumbria. It currently employs 31 people at its offices at Parkhouse at the northern edge of Carlisle and in the centre of Cockermouth.