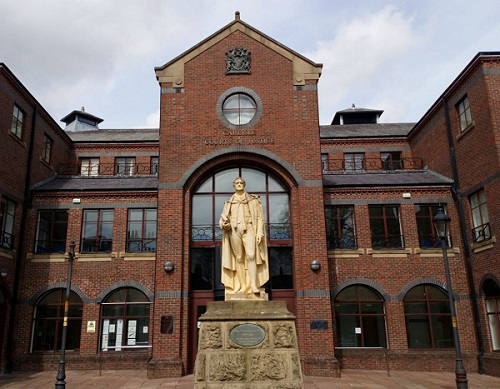 A CAR driver has been found guilty of causing the death of an elderly cyclist by careless driving.
Andrew Paul Lanham, 71, went on trial at Carlisle Crown Court having denied two charges. Lanham was accused both of causing the death of 81-year-old Frank Lee by dangerous driving – and an alternative charge of careless driving.
This afternoon (TUES), having heard all evidence in the case, a jury of seven women and five men found Lanham not guilty of death by danger driving – but convicted him of causing Mr Lee's death by careless driving.
Jurors were told Mr Lee was riding out with members of a Keswick-based cycling group on February 28 last year.
But while travelling along the C3031 – a narrow, single-track country lane between Matterdale and Greystoke – he was knocked off his electric bike after being clipped by the wing mirror of Lanham's Ford Focus.
Mr Lee was hurt and taken to hospital, but died 198 days later, on September 14, from complications which flowed from the serious, multiple injuries sustained in the collision.
Lanham told the jury he thought it had been safe to overtake Mr Lee when he did, but believed when vehicle and road measurements were put to him that he made a "miscalculation". "I think it was an error of judgement," he said. "I thought Mr Lee was further over."
Lanham, a retired tree surgeon from Penruddock, near Penrith, was granted bail after the jury's verdicts were announced.
A man of previous good character, he is due to be sentenced by Mr Justice William Davis in the morning.