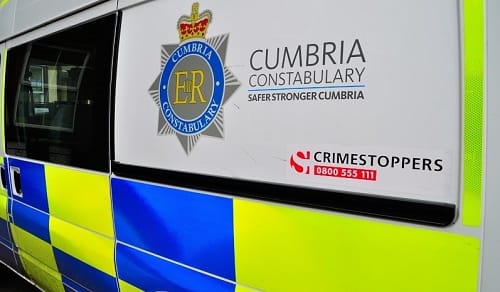 Police are investigating a theft from a motor vehicle at Hensingham Court, Whitehaven, which occurred between the hours of 4pm on the 6th December and 5am on the 7th December.
Items taken include a bottle of Blue Ghost Perfume and a Black Garmin SatNav.
A Cumbria Police spokesman said: "It is believed that a man, in his mid 30s, with a small moustache, wearing jogging bottoms and a black t-shirt, carrying a carrier bag and walking with a limp, has been attempting to sell the items in the Hensingham area."
Anyone with information or anyone who witnessed this incident should contact police quoting log 27 of 7th December 2018.
Email: [email protected] Call non-emergency number: 101 Or Crimestoppers anonymously on 0800 555 111.