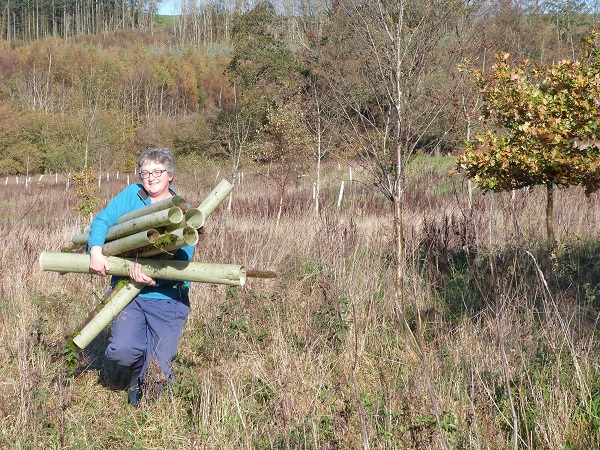 Work is underway to officially designate part of the Armathwaite Hall Estate near Keswick as a nature reserve, with around four thousand trees to be planted over the next two years.
Staff from the Lake District Wildlife Park are leading the initiative in conjunction with Cumbria Woodlands and United Utilities.  It centres on the four acre Whitebecks Woodland, which has already seen more than ten thousand small shrubs and several thousand new trees planted over the past decade as part of a previous project with The Woodland Trust.
Now work is moving up a gear to expand and enhance the woods as a private nature reserve, which it's hoped will attract an array of native species from the Biodiversity Action Plan including red squirrels, bats and barn owls.
The Wildlife Park's new Conservation Volunteer group is playing a vital role in nurturing oak and ash trees, as well as preparing the land for additional new planting.
Lake District Wildlife Park Manager, Richard Robinson, says, "Ultimately, the aim of this new nature reserve is to join up existing hedgerows and create 'corridors' where wildlife can thrive undisturbed by our modern world. Conservation is a central part of our ethos and restoring habitats for wild animals and plants is vitally important to everyone involved with the Wildlife Park.
"Whitebecks Woodland borders another site of semi-ancient woodland and also leads down to the river, which is a natural haven for native wildlife including otters and herons. We're looking forward to nurturing this rich habitat and helping it to flourish over the coming months and years."
The new nature reserve builds on the legacy of conservation work done at the site over the past ten years, including time contributed by local Scouts and school groups.
Anyone interested in becoming a Conservation Volunteer at the Lake District Wildlife Park should contact Lucy Dunn on 017687 76239 or [email protected]