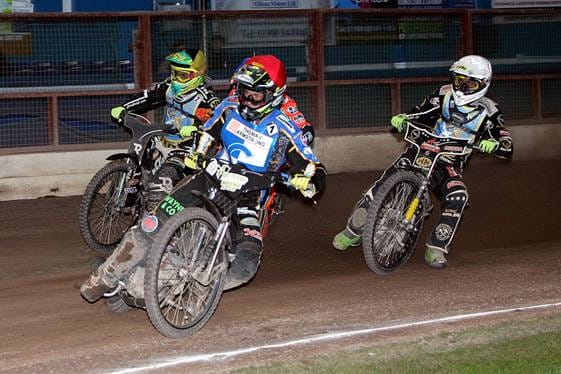 WORKINGTON Comets owner Laura Morgan has announced that after six years of ownership she is prepared to listen to offers to take over all, or part of the club.
She has owned the Comets since the end of 2012, after purchasing it from previous owner Keith Denham; and in 2018 saw the Comets complete an incredible 'Championship Treble' of League, KO Cup and Championship Shield.
Laura Morgan said: "Since taking over the club ahead of the 2013 season Workington Speedway has been a huge part of my life, and also a huge part of the lives of other members of my family, along with that of my co-promoters Steve Whitehead and Tony Jackson.
"The amount of hours of work that we have all put in behind the scenes, in what are obviously very challenging times, has been incredible and as a result of that many other aspects of our lives have suffered as a direct consequence.
"Away from speedway we are all facing various challenges in our personal lives, which now have a very different landscape to when I purchased the Comets at the end of 2012.
"All our success last season came at a significant cost, which has been well documented in the past, but having had time to reflect and take stock I feel that now is a good time to invite any interested parties to get involved with a view to taking the club forward in the longer term.
"Obviously, following our successful end to last season, we received great publicity, which we hoped would lead to a more sustainable future for the club and that is still our aim going into the new season. At present that additional backing is still significantly less than we had hoped to achieve by this time but we will continue to pursue every possible avenue to obtain as much support in terms of sponsorship and help as we can for the 2019 season.
"As things stand we already have what we feel is an excellent team in place to race in 2019 and, should any interested party wish to take over or join us then that is one vital aspect that is in place.
"We already have in place a set of dedicated staff and volunteers who have helped to keep us on track down the years, although we are always open to more offers of help, while the support we have received from our sponsors to date has been fantastic and we hope that our success last season can encourage more to jump on board for 2019.
"But of course, without the fans, the club would never have survived for the twenty seasons it has done since the sport returned to Derwent Park in 1999 under the guidance of Tony Mole and Ian Thomas. The turnout we received for our end of season finals was tremendous; despite them taking place at the end of October in far from ideal weather conditions.
"That support proved to us all that the following and interest was there and, if even half of those additional supporters that came along for those finals came to our other home fixtures on a regular basis then the club would be in a far better position.
"Following our on track success there has never been a better time for any interested parties to get involved whether that be as owners, co-owners or even sponsors – big or small to help take the club forward.
"In the meantime, as things are at the moment, it remains my intention to carry on and prepare for the new season, which promises to be another exciting year of Championship speedway at Derwent Park."