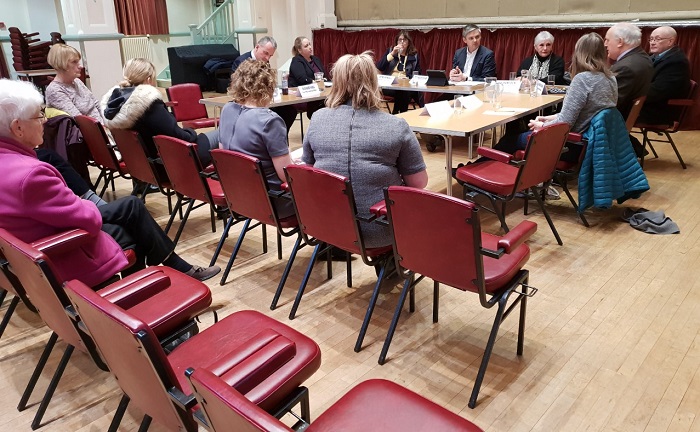 FURNESS MP John Woodcock said people should be encouraged to support banks that are committed to our high streets – rather than those which are upping sticks and leaving.
He made his suggestion following a public meeting in Ulverston on Thursday which was convened in the wake of Santander's decision to close its New Market Street office.
Yesterday's hour-long meeting in the Coronation Hall was chaired by Mr Woodcock and attended by councillors, members of the Ulverston financial community, traders' representatives and the public.
Talks focused on the Santander closure and the local financial services sector – along with discussions about the changing face of Furness high streets. Some attendees said they walk into town to do their banking – and will continue to do so.
Mr Woodcock said: "Mobile phone technology and online apps are changing the way many people make their financial transactions and that has contributed to the decision taken by Santander.
"I do not think it is realistic to ask people to do their banking in an inconvenient way to increase footfall. I am full of admiration for the people at the meeting who said they do, but for many that is not going to be realistic.
"It is realistic, however, to ask people to consider voting with their feet as customers metaphorically – showing loyalty to banks that show loyalty to Barrow and Furness."
To illustrate his suggestion, Mr Woodcock gave the example of Ulverston Town Council which switched its account to the Cumberland when the NatWest left town.
The possibility of installing extra ATM machines in Ulverston were discussed along with working with local businesses to find out what their daily banking needs are.