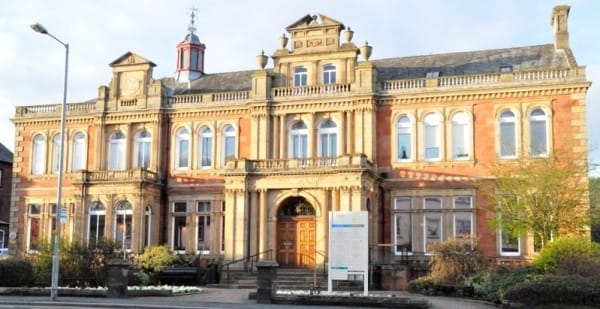 Eden District Council has agreed its budget for 2019/20 with no Council Tax rise or reductions in services.
The budget also includes measures to generate commercial income and achieve savings through transforming services.
Eden District Council's Leader, Councillor Kevin Beaty, said: "There is no Council Tax rise in this budget or cuts to services. A Band D property will pay £190.75 for District Council services in 2019/20.
"As a Council we are operating commercially to generate income to sustain and improve services. This includes building units for small businesses to rent in Penrith to meet local demand and offering homes at affordable rents to local families and key workers through the Heart of Cumbria Ltd, which provides an income stream for the Council."
Government funding for Council services in 2019/20 comes from the following sources:
Rural Services Delivery Grant
Income from the Business Rates Retention Scheme (BRRS)
New Homes Bonus
Currently billing authorities such as Eden District Council, receive a proportion of Business Rates they collect as part of their government funding. Last year, the District Council received 11% of the business rates total for the District around £2.3million.
Included in the budget proposals is establishment of the One Eden Programme Reserve. This will set aside £500,000 to support modernisation of services through smarter working practices, digital service delivery and improvements to office accommodation. One Eden is a four year programme with targets to help the Council achieve efficiency savings and income generation by 2023.
Also included in the budget is the establishment of a Place Shaping Reserve, £250,000 is to be set aside as an investment fund to support delivery of priorities contained in the Council Plan (currently out for public consultation) over the next four years, such as encouraging economic growth and the provision of new homes.
These will complement the Council's £11 million capital budget over the next four years, which includes allocations of £2.3million for improvements to office accommodation and £3.3million for Heart of Cumbria Ltd to purchase affordable homes for rent.
Also Included in the budget is a £25,000 events fund which recognises the huge economic and social benefits that events bring to Penrith and the wider area with plans already being made to support the Winter Droving and Penrith on a Plate respectively.