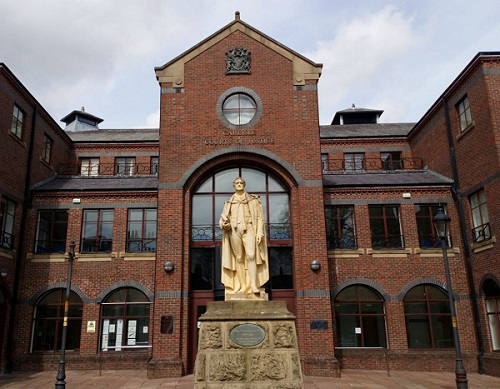 A SOLDIER who punched a man in a Kendal pub and then kicked him as he lay unconscious on the ground has been given a suspended jail term.
Chris William Barnes, 23, turned violent at Ruskins Bar, Stricklandgate, after being heard to shout about two other men refusing to buy him a drink on August 8.
Carlisle Crown Court heard Barnes repeatedly punched one man, James Shaw, who was knocked unconscious for two minutes. CCTV footage shown to the the court captured Barnes then kicking Mr Shaw to the head with force as he lay prone.
Bystanders were described as being in tears amid trouble which shocked the female bar manager. "The defendant was so violent – she describes him massive in build – she was concerned nobody was going to be able to stop him," said prosecutor Beccy McGregor.
Barnes told police he had very little recollection of events, but later admitted affray and assaulting Mr Shaw, causing him actual bodily harm.
Judge James Adkin heard Barnes was in the process of leaving the Army after seven years, had other employment lined up and was poised to take an intensive anger management course.
A 12-month prison term was suspended for two years and Barnes, of Menin Road, Colchester, was told to complete 200 hours' unpaid work. "Other members of the public were obviously shocked and appalled at the drunken violence they were witnessing, which must have been frightening and distressing," said Judge Adkin.