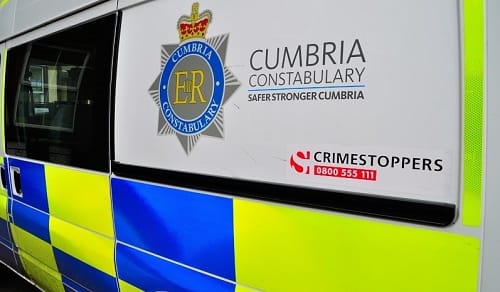 Police are investigating an assault which occurred in Yewbarrow Woods, Grange-over-Sands on the 7th March at approximately 9am.
A Cumbria Police spokesman said: "A man walking his dog was assaulted by another man who struck him to the leg with an object. The victim suffered a bruised leg but did not require medical attention.
"The suspect is described as a white male, late 30s to early 40s, 6ft 2ins tall, thin build, brown hair, wearing a dark grey jacket, light coloured trousers a grey flat cap and carrying a shoulder bag."
Anyone with information should call PC 2468 Tyson on 101 or Crimestoppers anonymously on 0800 555 111 quoting log 54 of the 7th March 2019.