A Cumbrian woman is in the running for a national award for her efforts to help teenagers in her home county access higher education by tackling a range of social, geographical and other barriers that may prevent them from doing so.
Lisa Jackson, manager of the Cumbria Collaborative Outreach Programme (CCOP) – a University of Cumbria-led partnership involving higher and further education establishments and employers, has been shortlisted for a 2019 NEON Award.
She is shortlisted in the Contribution to Widening Access category of the National Education Outreach Network (NEON) Awards after being nominated by colleagues.
Lisa, the first in her family to go to university, is acutely aware of the barriers that may affect young people's access and progression into higher education including the differing needs of those who live in Cumbria's rural, coastal and dispersed communities.
She leads a 15-strong team with members based in three key locations – the University of Cumbria in Carlisle, Energus at Lillyhall in west Cumbria, and Furness College in Barrow – to serve distinct areas of the county.
Carlisle-based Lisa, who has been involved in widening participation activities at the University of Cumbria and CCOP for more than six years, said: "It is wonderful to see CCOP's work being recognised in this way. The team's bespoke approach, through the Hello Future programme, supports talented youngsters across Cumbria, delivering a wide range of activities, workshops and schemes that shows them how they can fulfil their potential and what they can achieve.
"We know that such opportunities can help influence and shape the lives of these young people, broadening their horizons and demonstrating how they can progress and follow their passions and dreams."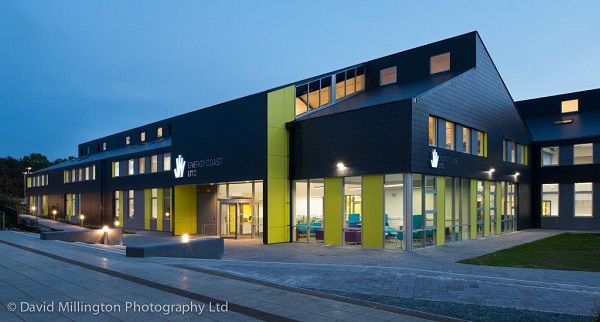 The university is proud to be flying the flag for Cumbria at the awards ceremony in London on Thursday (2 May) alongside the Energy Coast University Technical College (ECUTC), based at Lillyhall, near Workington.
ECUTC is a finalist in the School/College Widening Access award at the NEON event.
The University of Cumbria, CCOP and the ECUTC are working together on a two-year research project focusing on engaging disadvantaged learners in the classroom as part of the Lillyhall establishment's transformational and practical STEM-based education and training for 14-18 year olds in years 10 to 13.
The project aims to change teaching styles and include students in more dialogic learning, leading to an increase in classroom engagement and pupil motivation along with attainment and aspirations.
It is hoped it will lead to more young people from widening participation backgrounds feeling confident and capable in accessing higher levels of education.
The findings of the project are to be written up for publication by the university's Professor Pete Boyd, director of its Learning, Education and Development research centre.