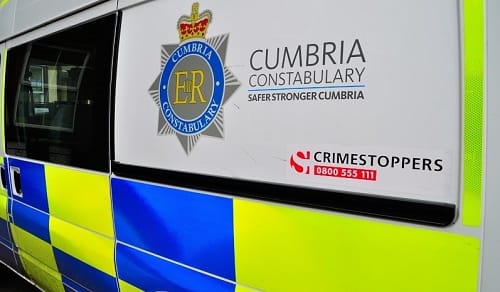 Officers will be in the area of Talkin Tarn over the weekend (4th and 5th May) as part of a road safety initiative targeting those parking dangerously and obstructing the road south of the tarn leading to the village.
Norman Black Collision reduction officer said: "We are aware that vehicles have been parked on verges and passing places causing an obstruction to other vehicles. Parking in the area is ample with a new car park being opened at the Old Tarn End Hotel.
"Following reports we tested the access to Talkin Tarn asking the Fire Service to drive a fire engine down the road to see if they can get past the cars parked on verges and passing places., which they couldn't."
Cumbria Fire Rescue Service spokesperson said: "The crew from Brampton attempted to drive down the access road to the Talkin Tarn site but were unable to due to the volume of parked cars blocking the verges and access for emergency and larger vehicles.
"It is vital that emergency services are able to access local amenity sites such as Talkin Tarn – in the event of an emergency, crews must be able to use all local routes, the car park and all areas of the site as easily as possible, without obstruction.
"We'd urge people enjoying Talkin Tarn to park considerately and to bear in mind the need for emergency vehicles to be able to fully access the area in the event of an emergency."
Norman Black added: "We will be targeting those that are parking dangerously and stopping vital emergency services from accessing Talking Tarn that could prevent them getting though in an emergency.
"If drivers continue to park inconsiderately we will get their cars uplifted for leaving a vehicle in a dangerous position involving a £100 fine and 3 penalty points or get a ticket for unnecessary obstruction."