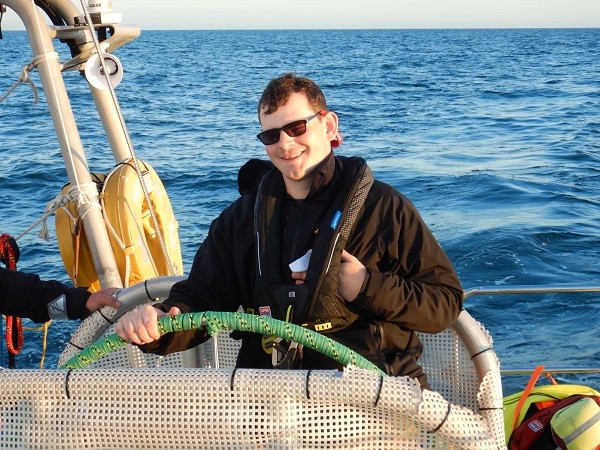 Next week a Barrow engineer will swop life in Cumbria for a bunk on the high seas.
Saul Tomlin who works at BAE Systems has been accepted to join a crew sailing the Atlantic leg of the Clipper Round the World Yacht Race.
What's more, the novice sailor will face the daunting prospect of crossing the notorious  Bay of Biscay as part of a 7250 mile-leg from London to Uruguay.
Saul said: "It's the chance of a lifetime although I'm slightly daunted by the prospect of spending over 30 days at sea!"
Originally from the land-locked Midlands, Saul joined Barrow's RNLI Lifeboat crew when he moved to Barrow. His trip across the Atlantic will help raise money for the charity that inspired him to go to sea.
He says: "Before joining the Barrow crew I had no boating experience and I still have very little sailing experience, so this is going to be a challenge! During my relatively short time with the crew I've seen first-hand what a massive impact the RNLI have on the lives of people who live, work and spend their holidays around our coast."
He added: "I've only had a couple of scary shouts myself, but the more experienced members of the crew have told me stories about the dangers they've faced during call outs. RNLI volunteers across the country risk their lives and see some terrible things in an effort to save lives at sea – so I'm challenging myself to do more and I need your help!
To support Saul donate here.