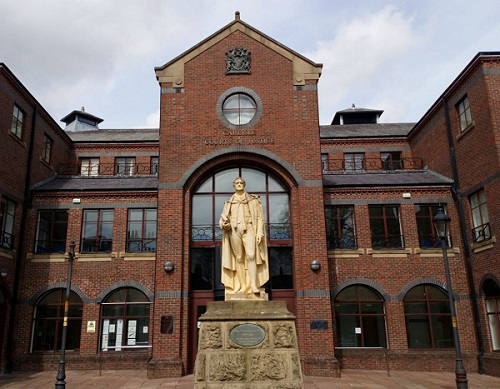 A DANGER driver who crashed a van on to a West Cumbria roundabout has been sent to prison.
Craig Stephen Davison, 35, strayed on to the opposite side of the A595 at Howgate, near Workington, while behind the wheel of a Citroen Berlingo in the early hours of July 9.
This illegal manoeuvre was seen by an off-duty police officer and captured on his oncoming vehicle's the dash-cam.
Moments later, Carlisle Crown Court heard, 35-year-old Davison lost control of the van.
"It would appear the vehicle was driven on to the roundabout, colliding with signs and other items as it went," prosecutor Gerard Rogerson said.
Alcohol and drug-wipe tests proved negative but Davison, of Udale Court, Moorclose, Workington, was arrested.
He later a probation officer he'd taken valium along with prescribed methadone before the crash. He admitted dangerous driving.
Recorder Christopher Hudson jailed Davison for eight months, and ordered him to serve an 18-month ban when released.
Recorder Hudson told him anybody travelling the other way would have been "absolutely petrified" by his bad driving. He observed: "It is a mercy that nobody was either killed or seriously injured."