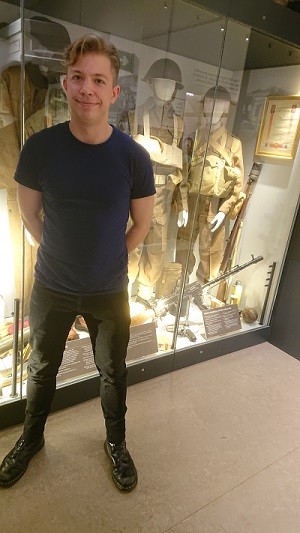 Cumbria Museum of Military Life in Carlisle Castle Tuesday Talks series continues with a very special talk by local historian Max Loth-Hill.
This year marks the 75th anniversary of one of the Second World War's forgotten tragedies: the Warsaw Uprising. For two months in the summer and autumn of 1944, the Polish Home Army – the largest organised resistance movement in occupied Europe – waged a bitter struggle against the Nazis, before the insurgency was brutally crushed, resulting in the almost total destruction of the city of Warsaw.
Local historian Max Loth-Hill explores the story of this tragic chapter of Polish history, the subsequent suppression of its memory by the communist authorities in post-war Poland, and its broader significance with regards to the beginning of the Cold War. Max's talk builds upon research he is currently undertaking as part of an MA in history at Durham University, where he begins work on a PhD this autumn.
Max said: "My grandfather and great-grandfather were both in the uprising; my grandfather was 12 when the rising broke out, he was in the scouts and so served as a messenger boy carrying despatches between positions whilst under fire (the scouts operated the underground postal system during the rising). His father was an officer in the resistance, and, as well as fighting in the uprising, he also took some photographs during the battle which are now in the collection of the Warsaw Uprising Museum. I'm not sure if they're protected by copyright, but I'll be using some in my talk."
The September Tuesday Talk at the Museum will take place on Tuesday 10 September.