A calendar featuring photographs of wildlife from around Cumbria is now available to buy, and all the proceeds to go local wildlife charity Cumbria Wildlife Trust.
The 2020 calendar has been compiled by staff and volunteers at Cumbria Wildlife Trust following a competition asking for entries for the best nature pics. The top 12 were selected by a panel and the overall winner was selected by Cumbria Wildlife Trust members.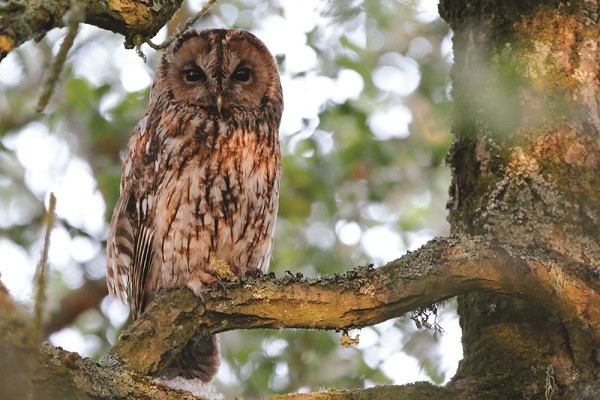 Andrea Simpson, Publications Officer for Cumbria Wildlife Trust said: "Following the success of last year's wildlife photography competition, this year's entries didn't disappoint as we received a fantastic selection of photographs from across the county. This year's photo competition entries celebrate our county's special wildlife and wild places, which runs alongside our current campaign, 'Wilder Cumbria', which is about taking action to help nature's recovery."
The overall winning photograph features geese flying above Crummock Water taken by Rosamund Macfarlane from Loweswater. Second prize was won by Peter Boardman from Brough, with his photo of banded demoiselle dragonflies, and third prize by Mark Conway from Windermere, for his photo of a tawny owl.
Andrea continued: "Exceptionally high standards made judging the competition incredibly difficult, but we found our 12 winners, each of which feature in our 2020 calendar. The overall winner features on the calendar's front cover."
The overall winner received a £100 voucher for camera equipment. Second place received a £50 voucher. Third place received a £25 voucher.
Cumbria Wildlife Trust's 2020 Calendar can be purchased from their online shop for £7.99 at https://www.cumbriawildlifetrust.org.uk/shop or at their offices at Plumgarths, Kendal.