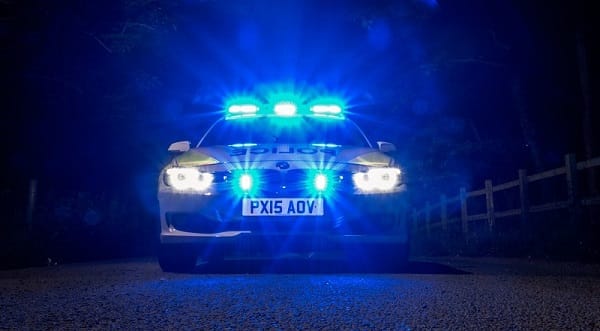 A FORMER professional boxer who led police on a dramatic motoring pursuit while towing a stolen caravan has been jailed.
Hugh Fury, 24, came to the attention of police in South Cumbria on the evening of March 1, 2017, on the A590 close to Junction 36 of the M6. Fury was driving a Mitsubishi Challenger four-wheel drive vehicle towing a £16,000 caravan. These had been bought and stolen, respectively, from Barrow earlier that day.
Despite police activating squad car blue lights, Fury failed to stop and carried on driving towards Kendal. Travelling at 50-60mph, he tried to stop police getting past and only just remained in control of the vehicle and its load at two roundabouts before careering through a wooden gate and into a field.
Damage of around £3,400 was caused to the caravan, and the gate was destroyed. Fury tried to flee on foot, but was detained nearby. He initially denied knowing the caravan had been pinched, but at Carlisle Crown Court today (TUES) admitted handling stolen goods and dangerous driving.
The court heard Fury's former professional boxing career had ended when he was stripped of his licence after a diabetes diagnosis, and how his father and trainer's sudden death had sent him into a spiral of drug and alcohol misuse. However, Fury was currently stable on medication and had impressed Judge David Potter with his efforts while remanded in custody to secure a better future for himself.
"Prison has been a wake-up call," said Colette Renton, defending. "His words were 'prison is for mugs; only a fool would put themselves at risk of going back there'. He has learned from his mistakes."
Judge Potter imposed an immediate 11-month jail term for the offending. Fury, of Main Street, Lancaster, must served a 12-month driving ban when released, and pass an extended test.