A MOTORIST accused of trying to "avoid detection" by police after a fatal Lake District night-time crash which claimed the life of a pedestrian has gone on trial.
James Greenwood, aged 61, was crossing the A66 near Keswick on foot with friends and returning to a camp site when he was struck by a BMW 1 series just before 12-30am on April 7 last year. Mr Greenwood, of Market Drayton in Shropshire but originally from Blackpool, suffered serious injuries which proved fatal despite one friend having started CPR before paramedics and police arrived.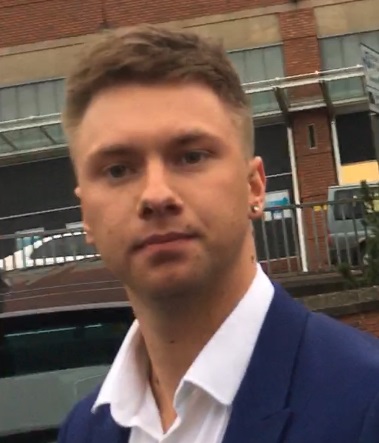 Car driver Matthew Leggett, 24, has gone on trial at Carlisle Crown Court. Leggett faces no criminal charge in relation to the collision itself, but denies allegedly doing acts tending and intended to pervert the course of public justice in the immediate aftermath.
It is alleged he "abandoned" his BMW by parking it off the road at the entrance to remote Setmurthy Woods, near Cockermouth after driving 12 miles away from the collision scene. It is further alleged Leggett, of Sonnets Way, Cockermouth, "disposed" of his mobile phone after using it to call a friend after the crash to arrange collection from the woods. This phone was never recovered by police.
"The prosecution's case is that was all done to avoid detection by police," prosecutor Barbara Webster alleged as she opened the case to jurors this morning . "The prosecution say there can be no legitimate explanation for his behaviour in the aftermath of that fatal traffic collision."
The trial continues.