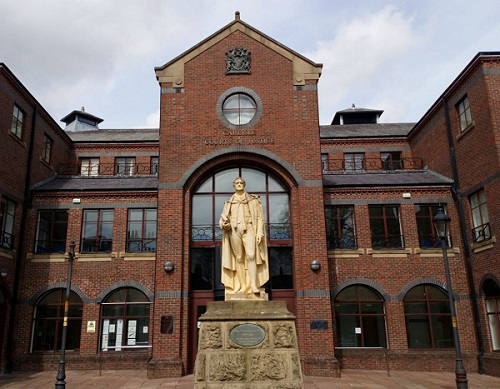 A FORMER soldier is facing a lengthy prison sentence after cocaine potentially worth £150,000 was found by police who pursued a vehicle through the Eden Valley.
James O'Brien, 33, pleaded guilty to two crimes when he appeared at Carlisle Crown Court: possessing the illegal class A substance with intent to supply; and failing to disclose the PIN to an iPhone.
Both crimes were committed after police spotted a Toyota Hilux leaving the M6 a Junction 38, at Tebay, on September 3. It was followed along the B6260 towards Orton and passed through a number of villages – including Great Asby, Little Asby and Kelleth – before driving off-road and becoming stuck in a ditch.
O'Brien made off on to moorland but was detained by police who also recovered around a kilo of cocaine, potentially worth £150,000 if sold in individual deals on the street.
The court heard O'Brien had been a soldier for 12 years, and had a "medical history". His barrister, Russell Davies, asked for sentencing to be postponed so medical reports could be obtained by the Army. "He appreciates that the only issue is the length of term of immediate imprisonment, and not whether or not immediate imprisonment must follow," said Mr Davies.
Judge David Potter agreed an adjournment to November 4, when O'Brien, of Erbistock Mews, Erbistock, North Wales, will be sentenced.
In the meantime Judge Potter remanded O'Brien in custody, telling him: "You have had the very good sense to plead guilty today to these matters."