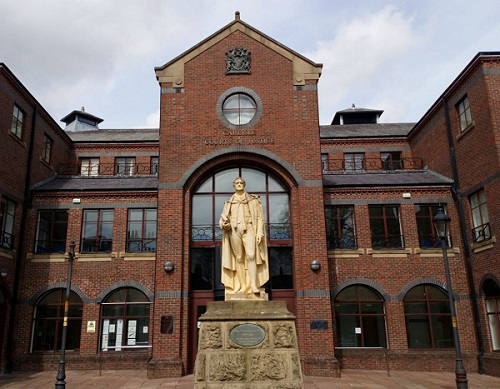 A COCAINE user who armed himself with weapons amid threats of violence from a drug dealer has been spared immediate prison.
Mark Eland, 27, committed offences on two separate dates earlier this year.
In August, Eland's Audi was stopped by police who noted him to be "nervous" and "evasive". An illegally held knuckleduster was stashed inside.
Eland was charged on September 9 but hours later, after he left a police station, his car was stopped again. "He was asked if he had anything on him, and he replied 'aye, bits and bobs'," prosecutor Gerard Rogerson told Carlisle Crown Court.
Two snap-bags containing personal use cocaine were found in a jacket pocket, while a knuckle duster and "knuckle-knife" with a protruding blade were also recovered. A drug wipe tested positive for cannabis and cocaine.
Eland, of Moorclose Road, Workington, later admitted three offensive weapon crimes, possessing cocaine and failing to provide a specimen for analysis.
Brendan Burke, defending, said the offending occurred following his mother's tragic death, the withdrawal of contact to his young child and the loss of his farm job.
Eland received money as part of the work termination which he "binged on mainly cocaine". He then "fell foul" of a dealer who wrongly thought he'd stolen the drug.
"He was being chased around by agents of the dealer, one of whom was paid £600 to seriously injure him," said Mr Burke. "That's why he armed himself unlawfully."
After hearing mitigation and that Eland had no previous convictions and was now "back to his normal self", Judge Nicholas Barker suspended a 12-month jail term for a year. He must complete rehabilitation, unpaid work, a curfew and 18-month driving ban.
"You have been given the chance. Take it," Judge Barker told him.