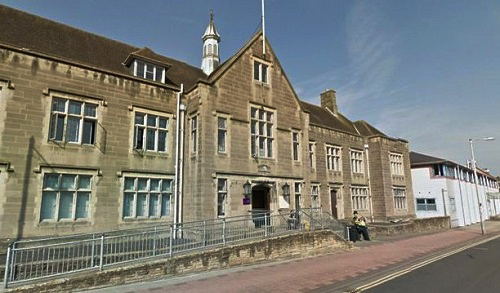 A court has heard how a Carlisle woman pleaded not-guilty earlier this month to two offences, one of persistently making use of a telephone system to cause annoyance/inconvenience or anxiety and one of cause a public nuisance.
Jennifer Elizabeth Ramsay, 41, from Durranhill, Carlisle, appeared by video-link from prison at North and West Cumbria Magistrates Court, Miss Ramsey changed her plea to guilty to both offences today (THURS).
The court was told on Wednesday November 13 she was in the Primark store in the Lanes and told staff she was feeling suicidal and had heart problems, Diane Jackson prosecuting said, members of staff asked Ramsay to grip their hands but she became unresponsive, a member of staff contacted the 999 emergency service and was told to get the "defibrillator" from the Lanes shopping centre and an ambulance was on its way.
When the paramedics arrived they recognised Ramsey and spoke to her, she then got up and walked from the store, the court was told Ramsay is a persistent offender of making nuisance calls to the emergency services, later in the day she telephoned police from a phone box in the St Nicholas area of London Road, saying she was coming to the police station but was feeling "suicidal and maybe would not make it there" when police arrived she was arrested for causing a nuisance to the public by feigning a medical episode causing avoidable concern and unnecessary use of emergency services.
Defence lawyer Geoff Smith told magistrates his client started making a number of these types of calls to the emergency services during 2018 and into this year, she has health problems and her mental health is deteriorating.
Magistrates committed Ramsay to Carlisle Crown Court to be sentenced on December 19; she was remanded in custody until then.