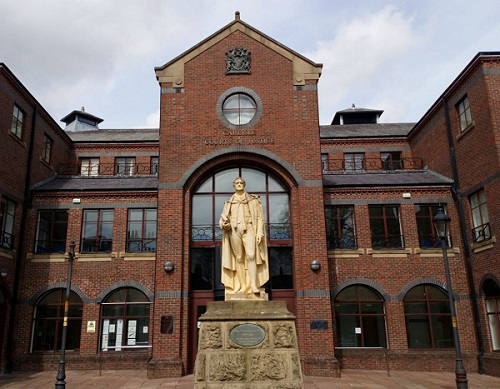 A MAN has been jailed after breaking his partner's nose with a single powerful punch during a row at her home.
Carl Andrew Doran, 32, was "tipsy" on the evening of September 22 after downing lager and bottles of ale over the course of several hours at the woman's Arlecdon home when he became "unhappy" about cartoons being on the television.
"He wanted to watch the football," Carlisle Crown Court was told today (MON) by prosecutor Gerard Rogerson. Doran snatched a remote control and argued with his now ex-partner.
"He lifted his left hand in a clenched fist. He drew it back and punched her hard to the right side of her nose," said Mr Rogerson, who revealed that a child "caught a glimpse" of the attack. "She was upset and ran upstairs. The cut to her nose was bleeding. It left a trail of blood on the stair carpet all the way up to the bathroom."
The woman sustained a fractured and displaced nose which required surgery. She later described the injury as a "physical and visible reminder" of the attack.
Doran, previously of Arlecdon, admitted an actual bodily harm assault which occurred just days after he received a suspended prison sentence for other offending.
He was described as "very remorseful" for violence that his lawyer, Mrs Karen Tunnacliffe, said he "very much regrets".
Doran was jailed for a total of 13 months by Judge Julie Clemitson, and banned from contacting the woman for two years.