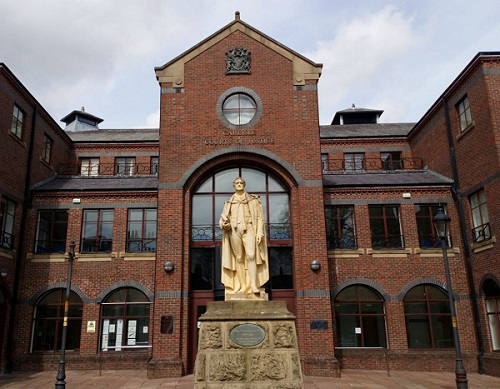 A MAN who attacked a woman while drunk at a Carlisle house has been jailed for 18 months.
Brian Anthony James Harold, 37, was said to have been friends with victim Kerry Conway for three weeks before violence flared at the Currock Road house of a third party on the night of November 14.
Trouble arose after Harold became angry when tackled over the terms of his licence conditions following a previous jail sentence as the pair drank alcohol with the householder.
Carlisle Crown Court heard Harold issued threats to Ms Conway before striking her repeatedly with both fists using what she described as "full force". His punch attack continued even after he grabbed her by the hair and forced her to the floor.
Ms Conway suffered two black eyes, swelling and bruising during an attack which was stopped by the female householder. Police were called and Harold, previously of a Carlisle hostel address, was detained. "Officers noted his knuckles were bloodied," prosecutor Gerard Rogerson said.
Heavily-convicted Harold admitted an actual bodily harm assault. He was said to have been addressing issues – including a long-standing alcohol problem – while in custody. However, a probation officer concluded he posed a "high risk of harm at present".
After hearing all submissions, Judge Peter Davies jailed Harold and concluded: "I cannot think that anything but a custodial sentence is necessary in this case."