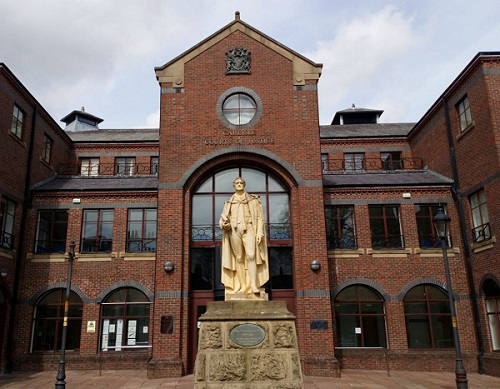 A HOMELESS repeat offender is back behind bars after committing more crimes just weeks after being released from a previous prison sentence.
Carlisle Crown Court heard today (FRI) how Philip Kyte fell foul of the law again on December 9.
Kyte, 31, went into Workington's Tesco store despite being barred from doing so by a criminal behaviour order (CBO). There, he stole a £7.25 bottle of vodka he intended to drink and, when searched by police, was found to have a knife with a three-and-a-half-inch blade on his person.
He made full admissions when interviewed. "He admitted the unlawful possession of the knife," prosecutor Brendan Burke explained, "saying that he routinely carried that for self-protection as he was homeless."
The court heard Kyte – who admitted theft, knife possession and a CBO breach – had at least previous six bladed article offences on a record showing 52 crimes in total.
His lawyer, Karen Tunnacliffe, said he was stuck in a "vicious cycle of offending that is unlikely to be broken" due to a lack of accommodation. "When he is released from custody he has nowhere to go. He has no formal support network," she revealed.
Kyte was said to be "vulnerable" when released from jail sentences, and carried a knife with him "for his own protection".
A probation service officer told the court no community work could be recommended for Kyte, of no fixed abode, because of his failure to to engage with order in the past.
Recorder Michael Duck QC outlined Kyte's criminal past which, he said, "demonstrates that whatever efforts the court can take to make it apparent to you that you cannot carry bladed articles on the street and in public places, you have time and time again ignored those warnings".
Kyte was given an immediate 12-month prison sentence for his latest criminal conduct.