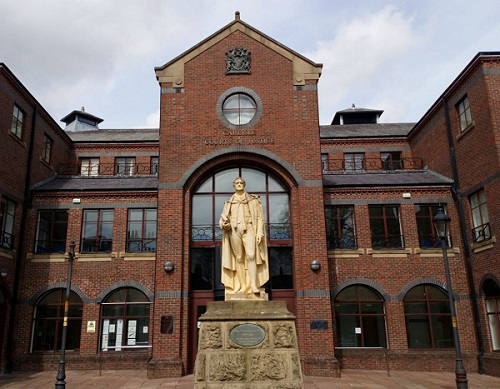 A ROGUE builder who targeted a vulnerable 92-year-old woman's South Cumbria home has been jailed and branded a "vulture".
In June, 2018, Zachary O'Connor cold-called an elderly female living alone in a cul de sac at Natland, near Kendal.
O'Connor, 33, presented the householder, who had limited eyesight and poor mobility which meant she couldn't go outside by herself, with a vastly-inflated £2,300 quote for roofing repairs. He dishonestly failed to advise the woman of her legal cancellation rights – knowing he should have – and, when he returned the following day, carried out sub-standard work without her knowledge and permission which later cost £1,400 to rectify.
O'Connor then gave the pensioner an updated £4,000 estimate although she didn't hand over any money to him.
After concerns were raised about O'Connor, he was arrested and admitted two offences of fraud and one of engaging in aggressive trading – but only four days before he was due to stand trial having initially denied criminality.
Carlisle Crown Court heard the victim spoke of suffering "18 months of stress and anxiety", and was "angry" about the defendant's late admissions.
It emerged previously-convicted O'Connor was jailed in 2010 after charging a vulnerable 69-year-old £19,600 for work which should have cost £755, even taking him to the bank to withdraw cash. He'd also received other jail terms since for defrauding elderly victims out of tens of thousands of pounds.
Recorder Christopher Hudson heard he was a family man whose wife had recently given birth to his third child; that some work had actually been required at the victim's house; and read character references from other customers who were entirely satisfied with his work.
"Having said that, the unfortunate victim in this case is entirely dissatisfied, upset, anxious and feels she has been tricked," said Recorder Hudson, who jailed O'Connor, of Barley Cop Lane, Lancaster, for a year.
"To be blunt, there's some people would describe you as a vulture. A chap who preys on elderly people, who are infirm, anxious and it looks as though on occasions you go to their properties, suggest they need work doing and then quote in a fashion which is entirely not proper and either don't do the work or do the work to a pathetic standard which requires rectification works which are probably more expensive than the original work."
O'Connor was also made subject to a five-year criminal behaviour order aimed at curbing his illegal behaviour.
Cllr Celia Tibble, Cumbria County Council's Cabinet Member for Trading Standards, said: "This case should act as a warning to others. I am delighted to see that justice has been served for the aggressive and deceitful practices that this criminal pursued. The actions of rogue traders can have a significant financial and emotional impact on consumers, particularly the most vulnerable members of our communities. This result is testament to the hard work of the Council's Trading Standards officers.
"Due to the nature of these crimes, Cumbria Trading Standards treat this work as a priority and work with partner agencies such as Cumbria Police to help raise awareness and tackle potential offenders."
If anyone thinks they have been a victim of a rogue trader can contact Trading Standards on 03454 04 05 06.