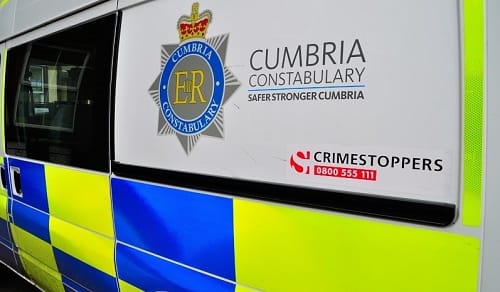 Police are investigating an incident which took place on 8 March 2020 at approximately 1.30am at Arribar, Cavendish Street, Barrow-in-Furness.
A Cumbria Police spokesman said: "A woman aged 22 from Ulverston sustained a broken foot as a result of an altercation with a man inside the bar.
"The suspect is described as white, tall, slim build, late 20s to early 30s.
"He is described as wearing a black jacket and black cargo pants."
Anyone who witnessed an altercation inside the bar is asked to contact PC 2817 Braithwaite or PC 2556 Boyd of Barrow Police on 101 quoting log 110 of 8 March 2020.