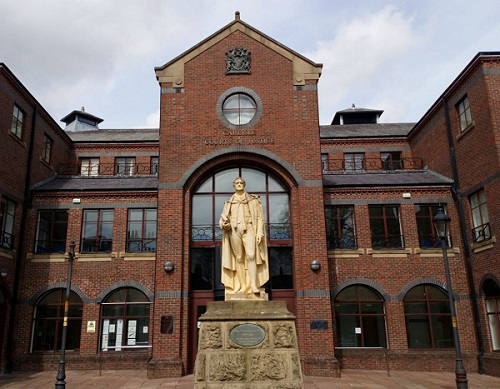 A COURT has heard how a tired and careless A595 driver blamed his exhaustion behind the wheel on three days of hiccups.‬
Paul David Bates, 48, was travelling south in a gold Citroen Picasso near Egremont at around 7-30pm on September 14 when he came to the attention of a motorist in front, Stephen Hallett.
Mr Hallett was feared his vehicle would be hit from behind. Bates appeared "slumped over the steering wheel", was seen swerving back and forth and straddling the central white line.
Concerned Mr Hallett pulled over to let Bates pass, contacted police and then provided a "running commentary" while following behind from a safe distance.
More erratic driving followed and Bates, of Wellington, Seascale, clipped a vehicle in his home village before police caught up with him.
Although officers felt Bates was "cognitively slow and unsteady on his feet", no traces of alcohol or drugs were found. He was initially unfit to be interviewed due to exhaustion, and spoke of being "utterly shattered".
Tim Evans, prosecuting, told Carlisle Crown Court: "He, the defendant, was for claiming that he had been suffering from a bout of hiccups for three consecutive days," said Mr Evans, "and had not been getting any sleep due to hiccups."
‪
Bates admitted careless driving and, the court heard, stood to lose his delivery job after nine penalty points were added to three already on his licence. He was also fined £130.‬
‪
Recorder Eric Lamb praised good citizen Mr Hallett, saying: "Rather than simply keeping out of the way, he took the precaution of phoning the police, and took steps to ensure that the poor driving of this defendant was brought to the attention of the police.‬
‪
"I think it is right to observe in open court ‬now that Mr Hallett has to be commended for his public spirited actions."