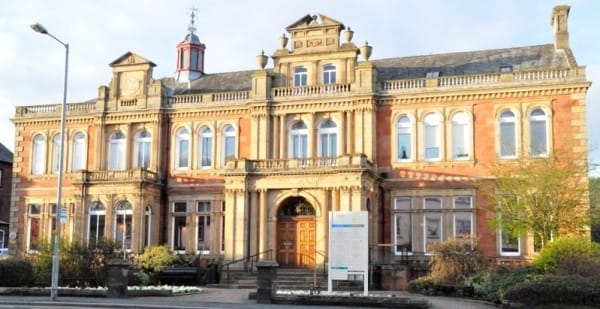 Eden District Council has suspended all garden waste collections until further notice and will stop appliance and bulky waste collections from 30 March 2020. It's also issued new guidance for residents on how to handle, store and prepare household waste for collection.
The decision to halt garden waste, appliance and bulk waste collections has been taken to allow the council to concentrate on blue bag refuse and bag and box recycling collections as it works to keep essential services running during the ongoing Coronavirus (COVID-19) pandemic.
Eden District Council's Contracts Manager, Neil Buck, said: "We'll continue to collect pre-booked appliance and bulk waste collections, but we are unable to accept any new bookings and these collections will stop altogether after 31 March 2020, until further notice."
The council is also advising residents how to prepare waste for safe collection in order to prevent the spread of COVID-19. Households where there are confirmed, or suspected COVID-19 infections, are instructed to place all waste in a peddle bin liner, or other rubbish bag, which should be securely tied when full. This should then be placed inside a blue refuse bag to double bag the waste. Full blue refuse bags should then be tied in a double knot and placed in a secure location for at least 72 hours before being put out for collection, on your next collection day.
If secure storage for at least 72 hours is not possible, residents are asked to call the council's contact centre on 01768 817 817, for advice on how to arrange a Category B infectious waste collection by a specialist clinical waste contractor.
Mr. Buck, added: "We understand that these new requirements may leave some short of blue bags. If you find that you do need extra bags, then ask our collection crews to leave them for you, but please observe social distancing measure when you do so. If you're unable to get additional bags this way, you can also call the council contact centre and they'll arrange for additional bags to be mailed to you."
If there are no suspected COVID-19 infections in your household, the council says waste can be prepared and stored for collection in the usual way. However, all blue bags placed out for collection must be tied. For the protection of the collection staff, council waste collection contractors have been instructed not to collect waste placed out in untied bin bags.