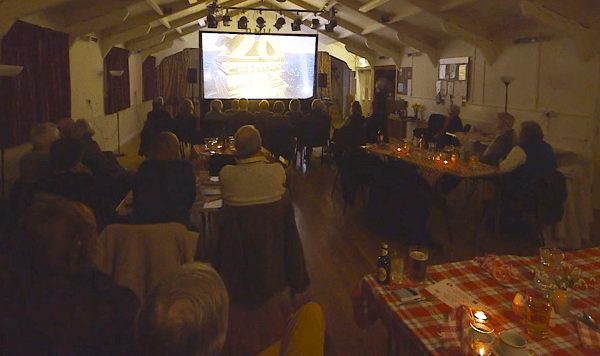 One of the UK's largest community cinema schemes, Cine North, which coordinates screening across the North of England in over 60 venues has launched an online cinema in order to keep communities talking through the COVID-19 crisis.
Cine North venues span from the East Riding of Yorkshire to the Solway Coast in Cumbria and everywhere in between, giving rural locations access to cinema and a much needed community space on a regular basis. Village audiences range from 30 to over 100 strong with almost 16,000 people regularly enjoying events over the course of a year.
Due to the restrictions around Covid-19, Eden Arts, the organisation behind Cine North decided to create a 'digital community cinema' and has begun to programme films which are available to view for free across platforms such as BBC iPlayer, All4 and BFI player. Cinema goers are invited to join the conversation on facebook to socialise, chat about the film, or discuss the latest gossip.
Many venues usually programme a range of activities around their screenings such as quizzes, prize draws, intervals with icecreams or a meal before the film, and it's this community connection which Cine North hope to continue via their online cinema. Alongside the online film programming they will also be sharing themed recipes, challenges and activities which people can share and watch together.
Adrian Lochhead, Director at Eden Arts commented 'The Cine North scheme is all about communities coming together, it's not always the films that get these rural communities out of their houses and down to the village hall but the community around it. We wanted to be able to provide that same service and community space throughout these times'
Cine North are programming a schedule of 2 – 3 films a week each Wednesday and Sunday evening, with children's films also being scheduled on Sunday afternoons. The Facebook page (Cine North) can be used to find out about upcoming screenings, and to join the online conversation, or head to www.cinenorth.co.uk for info.