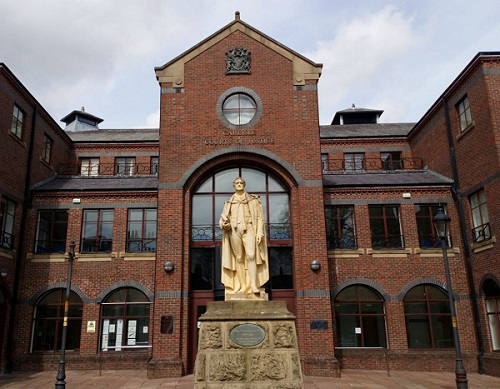 A HOMELESS man found in possession of a knife in public as he committed offences on two separate dates has been jailed.
Richard Musgrave, 41, had no accommodation after being released from a previous prison term, and was said to have cut a "sorry figure" when police approached him twice last month.
"Absolutely drenched" just before midnight on March 7, he was carrying a tent and "all his worldly goods", Carlisle Crown Court was told. Musgrave was also mumbling due to heavy intoxication and found to be in possession of cannabis and a class C drug.
He came to the attention of police again in Workington in the early hours of March 20 because of his resemblance to a crook who had committed a house burglary nearby.
He was intoxicated once more but deemed not to have been involved in that break-in. However, police found he was in possession of a steak knife with a serrated 11cm blade, and a vehicle registration document from a car which had been unlawfully entered.
Musgrave admitted possession of cannabis and the class C drug, to possession of a bladed article and handling stolen goods. Sentence was passed this morning (WED) when Musgrave's barrister, Kim Whittlestone, said he was "living from doorway to doorway" at the time.
"He didn't produce the knife, threaten to make any gestures with it at all," said Miss Whittlestone.
Judge Nicholas Barker was told Musgrave had three previous convictions for offensive weapon or blade offences, and triggered a minimum six-month prison sentence. Musgrave was jailed for a total of seven months by Judge Barker.