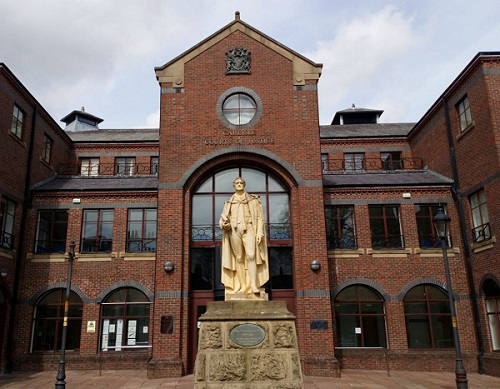 A PROLIFIC West Cumbria shoplifter has been jailed for repeat offending – and trying to bite a police constable.
Jamie Lee Lowther Barton, 30, was made the subject of a four-year criminal behaviour order (CBO) during 2018 in a bid to curb his continual criminal conduct. This banned him from all stores covered by the Cockermouth and Workington "shop watch" schemes.
In the same year he was slapped with a restraining order which barred him from having contact with several people for an indefinite period.
But Carlisle Crown Court heard today (TUES) how Barton flouted both orders while committing crimes on February 5 and March 12.
On the first date he made unlawful visits to both the Sainsbury's and Co-op stores in Cockermouth, stealing a bottle of wine from the latter. When arrested later that day, he made threats after being handcuffed, moved to head-butt a PC and tried to bite him but fortunately no injury was caused.
On March 12, Barton flouted the CBO as he entered Workington's ASDA store, from where he stole alcohol, and breached the other order by having contact with a female.
Judge Nicholas Barker was told caravan park maintenance man Barton, previously of Kirkfell Avenue, Cockermouth, had 54 offences on his criminal record, and had breached the CBO 10 times and the restraining order on seven occasions.
Jailing him for a total of nine months, Judge Nicholas Barker said of the emergency worker assault: "Of course it is a statement of the obvious that he is a police officer going about his public duty to assist all of us.
"As is perhaps more obvious and more in the conscience of the public now more than ever, those who work in public service – whether as key workers in the NHS or police officers – do so by putting themselves out there for the public good and community good.
"They are not there to be fought with or assaulted. They have to be protected."