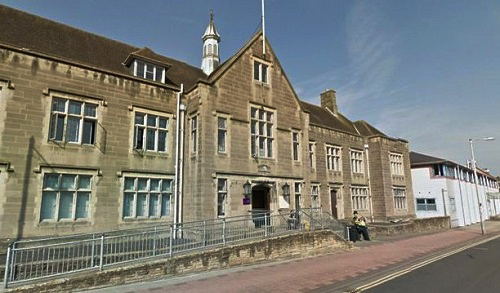 A Harraby man has appeared in court from police custody today (MON) and pleaded guilty to a charge of causing criminal damage.
Magistrates in Carlisle were told Jake Alexander McCormick, 31, lives with his grandmother and has done for around six-years at Westville, Carlisle.
North and West Cumbria Magistrates Court was told that on Tuesday May 5 he had drank one-litre of gin, and was heavily intoxicated, he was in an agitated state prosecutor John Moran said, he then pulled his bed from the wall, his grandmother was worried and telephoned the police, but he grabbed the phone off her, she then got hold of a cordless phone but he threw it against the wall breaking it.
His grandmother in a statement read to the court said, "she was not frightened of Jake, he would not harm her, but he does have problems with alcohol," but "over the last four-weeks he has been drinking less, and she is disappointed with him" the magistrates were told his daily intake of alcohol is very high.
Mark Shepherd defence lawyer told the court his client agrees his conduct was unacceptable toward his grandmother, and this was a breach of trust and he is heartbroken for his grandmother, he is attempting to get help for his drinking, he has also agreed to pay compensation to her for the damaged phone, the court was told he can go back to his grandmothers home to live.
Magistrates imposed a fine of £80 with prosecution costs of £85 and a victims surcharge of £34.