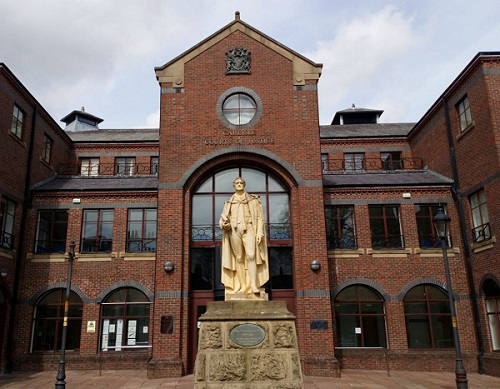 A WOMAN who lost her temper and bottled a fellow Whitehaven clubber in the face has been spared an immediate prison sentence.
‪
Chelcea Brough, 21, was inside the town's Club 135 just before midnight on August 10 last year when she came across Ashleigh Tynan, whom she knew from school but not as a friend, on the way to the toilet.
"Miss Brough accused Miss Tynan of seeking to steal her boyfriend," prosecutor Charles Brown told Carlisle Crown Court. "She denied it and laughed at the suggestion, at which point Miss Brough struck her to the head with a glass bottle, a bottle of WKD."
This caused an "unpleasant injury" – a wound between her eyes on the bridge of her nose which was glued in hospital.
"Miss Brough left the club thereafter with her boyfriend but was very soon after apprehended by the police," said Mr Brown.
‪
Brough, of Asby Road, Asby, near Workington, admitted unlawful wounding and, the court heard, had drunk a bottle of wine at a family celebration before visiting the nightclub.
A woman of previous good character, she was said to be remorseful for her crime and two supporting references – including one from an employer – had been provided to the court on her behalf.
"She is a nurse providing home care," said her barrister, Robert Dudley, at this morning's sentencing hearing.
"She works for the NHS at Workington hospital.
"Since entering her guilty plea she has been suspended. The matter is being considered by the disciplinary bodies. It is not yet known whether she will keep her job."
Of the offence, Mr Dudley added: "It is wholly out of character and something she grievously regrets; something that will have a significant consequence upon her work and life, irrespective of the sentence passed by the court."
After hearing submissions, Judge Nicholas Barker suspended a nine-month jail term for two years. Brough must complete 120 hours' unpaid work, a 10-week night-time curfew and pay Miss Tynan £400 compensation. She was also banned from contacting or communicating with Miss Tynan for two years.
Speaking of a "serious act of violence", Judge Barker told Brough: "I make the statement of the obvious that the risk of these injuries being far greater was very real. Should that bottle have broken, as it often can, and should that bottle have struck her over an eye, then it could have led to a loss of sight.
"This was a very reckless and dangerous act by you."