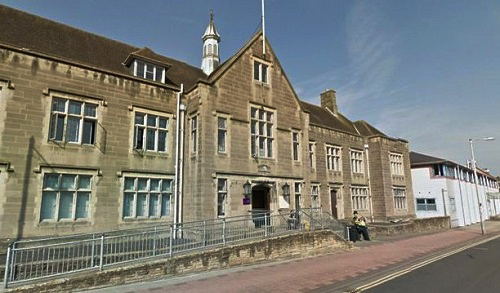 An owner of an empty property in Carlisle has been fined more than £600 by Magistrates after they failed to provide information and ignored a court summons.
The case was heard by Carlisle Magistrates' Court on Wednesday 3 June 2020. As they ignored the Section 16 Request for Information from Carlisle City Council and a Courts' summons, they were fined £660, and ordered to pay a Victim Surcharge of £66 and costs of £150.
Carlisle City Council is trying to get empty properties back into use. Data in May 2020 shows that there are approximately 1,148 long-term privately-owned empty properties in the Carlisle City district area.
Carlisle City Council has recently sent out 400 letters to owners of Long-Term Empty Homes offering assistance. They are targeting those properties in the poorest condition, those that cause the most blight in our communities and that have been empty for long periods of time.
Informal engagement is always the preferred option in order to discuss and progress any issues with problem Empty Homes. Engaging with the Council at the earliest stage in an informal manner is also less likely to result in further formal enforcement action to bring an empty property back in to use.
A notice under the Local Government (Miscellaneous Provisions) Act 1976, Section 16 (Request for Information) is a means of trying to formally engage with an individual to establish ownership or interest in the property, these notices are only issued when the council has had no formal contact from the possible owner.
Cllr Paul Nedved, Portfolio holder for Portfolio holder for Economy, Enterprise and Housing, said: "It is important that empty property owners engage with us through the process to avoid any court action. A prosecution under the legislation is likely to result in a fine of up to £1000 and costs, as well as a criminal record. We remain committed to providing a community where empty homes are not a blight."
As part of the City Council's Empty Homes Strategy, the Housing and Pollution Team aims to reduce the level of empty properties in Carlisle and help meet local housing need by introducing accommodation back into use. The team:
Respond to enquiries and complaints from local residents about empty properties.
Proactively identify empty properties and their owners.
Provide advice and support to the owners of empty properties with the aim of returning the properties back into use.
The Empty Homes Officer at Carlisle City Council is responsible for providing advice and information on empty and derelict homes across the district, as well as reducing the number of vacant properties.
This involves working directly with the owners of empty homes to give advice on returning their property back into use or providing advice in the process of selling (including Auction sales) or renting properties. When this is not possible and as mentioned earlier, as a last resort, we can carry out enforcement action on empty homes to ensure that long term empty properties are renovated; especially if the property is negatively impacting on the community.
The City Council continues to concentrate primarily on the Long-term Empty Homes – those properties empty for over two years. It is considered that two years generally appears to be sufficient time for owners to attend to individual issues regarding re-establishing homes for habitable use. The turnover remains positive below this threshold. Communication with the long-term empty homeowners is via letters, follow-up letters, questionnaires, telephone calls, visits and Enforcement Notices. Physical visits are undertaken with, or independent of the owner, to visually assess the state of the property. As mentioned, those properties identified as a 'blight' to the community are given further attention and action to address the disamenity. Council Tax rises to 'premium rates' at the two-year point and above to encourage movement.
An empty home costs the owner money. They still need to pay Council Tax on their empty home, add to that insurance and maintenance costs, potential repairs to damage caused by vandalism, pest infestation, etc and it can cost more than you think. Empty homes that are empty for two years or more are subject to Premium Council Tax rate. In 2020 these rates increased. These rates have been adjusted so that a property that has been empty for 2 – 5years will be liable to an additional premium of 100% (double annual rate) and for properties empty for 5 years or more will be subject to an additional premium of 200% (treble annual rate). This premium rate remains until the property is reoccupied.
For more information or discuss options please contact the Empty Homes Officer by calling 01228 817301 or email [email protected]