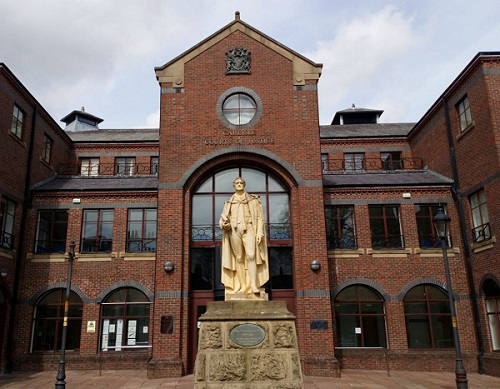 A MAN has been jailed for threatening to burn down a fellow West Cumbria villager's home, and the illegal possession of a firearm.
Carlisle Crown Court heard Andrew Joseph William Blacklock made the chilling reference while drunk to Pauline Graham as they chatted in Great Clifton, near Workington, on the afternoon of February 14.
Blacklock, 55, had earlier described shooting an air rifle at a shed door for "target practice". But Blacklock was strictly prohibited from owning any such weapon having received a 14-year jail term, in 1990, for attempted murder and rape.
"Its a spud gun. I'm not supposed to have it," he told Mrs Graham, overstating: "If they find it I will go away for the rest of my life."
Plagued by local youths, Blacklock also warned, if they returned, he would "use the air gun to shoot one of them in the back of the head".
He hadn't actually shot at anyone. But intoxicated Blacklock later also told Mrs Graham he had an injured dog he couldn't afford to treat. "He seemed to become concerned he had made this disclosure," said prosecutor Francis McEntee.
Blacklock then told Miss Graham: "If you report this I will come and burn your house down." She suffered a sleepless night, had bought a smoke alarm, and told police: "I felt stressed and anxious."
Mr McEntee added: "She was concerned if the defendant came back, drunk, he may well carry out the threat."
Blacklock admitted threatening to damage property and possessing a firearm when prohibited. He was jailed for 14 months by Judge Nicholas Barker.
Blacklock, of Clifton Lodge, Great Clifton, was said to have a history of mental health problems, although his offending – 28 previous court appearances overall, for 48 crimes – had significantly reduced during the past decade.
"The court takes very seriously the prohibitions of those that have served sentences," Judge Barker told him as he passed sentence, "and therefore are prohibited from having firearms. And this is a serious matter."