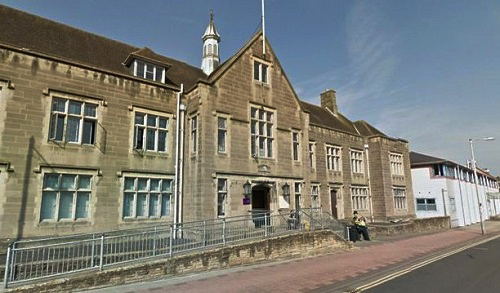 A BURGLAR who smashed his way into a Carlisle party store and snatched boxes of fireworks has been jailed.
Anthony George Weaver, 53, was high on Valium when he committed a crime at Struts, Chapel Street, which occurred during the early hours of Thursday morning.
Police informed of the break-in discovered a door panel at the business had been forced and found property strewn over the floor.
The owner confirmed four boxes of fireworks, each worth £38.99, had been stolen. These were subsequently found in Weaver's possession along with a small quantity of Valium – a class C controlled substance.
Weaver, of Cumberland Court, Carlisle, admitted burglary and illegal possession of the drug when he appeared at the city's North and West Cumbria Magistrates' Court this morning (FRI).
Heavily-convicted Weaver had been candid, the court was told, when quizzed about a crime which he committed without planning after being given Valium by a friend. "He wasn't in the right frame of mind," said Sean Harkin, defending. "He is apologetic."
District Judge Gerald Chalk jailed Weaver for 98 days, and ordered him to pay £450 compensation to the shop owner when he is released from custody.