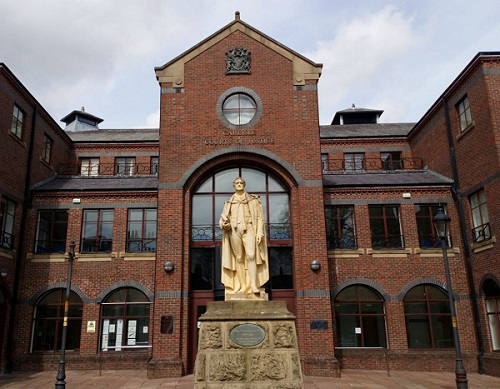 A WHITEHAVEN man who assaulted his ex-partner and made a chilling threat to kill her before brandishing a knife has been jailed.
Raymond Andrew Pears, 44, went to Christina McNulty's address early on the morning of May 24 but was asked to leave and told their relationship was over. Pears did initially leave but returned soon after and barged his way inside.
After assaulting Miss McNulty by pinning her to a chair, Pears made a bid to hang himself with a dog lead while she was upstairs. He was interrupted when she came downstairs and opened a door.
Pears then stated "I'm going to kill you", Carlisle Crown Court was told, and picked up a knife which he brandished before stating: "If I can't have you then no one else can have you."
In a desperate phone call to police, Miss McNulty stated: "He has got a knife. He is going to kill me."
A child present inside the house had also asked Pears to leave during the incident and pleaded with him to stop assaulting Miss McNulty, who had later spoke of being "petrified" and stated: "I was terrified. I believed he wanted to kill me."
Pears, of Ennerdale Terrace, Whitehaven, admitted assault and making a threat to kill, and was jailed for 27 months today (FRI) by Recorder Tom Gilbart.
"No child should have to witness something like this," he told Pears. "You should be thoroughly ashamed of yourself."
Pears was also given a two-year restraining order which bans him from contacting, communicating with and approaching Miss McNulty.