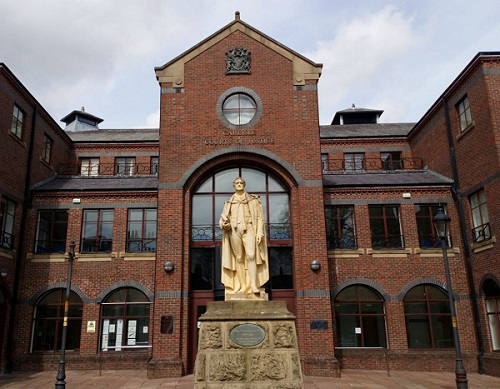 A JURY in the trial of a Carlisle man who denies intentionally wounding his younger brother with a large knife during a row has retired to consider its verdicts.
An argument between 41-year-old Lee Kidd and Callum Kidd at the former's Coney Street home in Currock exploded into violence on the afternoon of October 23 last year.
It resulted in Callum Kidd suffering three deep stab wounds – to the back and side of his neck, and to his left cheek – all caused by a 20cm blade.
Lee Kidd denies a charge which alleges wounding with intent to cause grievous bodily harm, and an alternative wounding charge, and has been on trial at Carlisle Crown Court.
Giving evidence, Callum Kidd admitted to a jury he was drunk, and that "I said nasty things and it all kicked off". "It was an attack. A deliberate attack," he said of an incident which left him bleeding, in pain and requiring hospital surgery, alleging his brother had stated: "I hope you die."
However, Lee Kidd, in his evidence, spoke of reacting in self-defence towards his "agitated" brother who, he said, punched him twice. "I just grabbed anything. It happened very fast," he told jurors. "If I had not done this he would have destroyed me. He insisted "I didn't know it was a knife until later", and denied any "die" comment.
Summing up the case to a jury of six men and six women this afternoon (THURS), Judge Nicholas Barker said there was no dispute that Lee Kidd had caused the injuries. "In this case there are two principles for you to decide," said the judge. "One: was the defendant acting in lawful self-defence? And two: did the defendant intend to cause grievous bodily harm – really serious harm – when he caused the injuries with the knife?"
After hearing a summary of the evidence, jurors retired to start their deliberations.