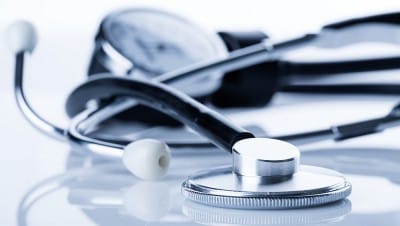 OneMedical Group, the GP provider of Windermere and Bowness Medical Practice has provided notice of its intent to hand back the GP contract to Morecambe Bay Clinical Commissioning Group (CCG).
The healthcare provider to the NHS, who has operated out of the Windermere and Bowness practice for the past five years, will continue to deliver services as normal until its contract comes to an end on March 31 2021.
Dr William Dawson, CEO of OneMedical Group, commented: "OneMedical Group has been proud to provide care at Windermere and Bowness Medical Practice for the last five years and has been committed to providing safe and high quality care, working closely with local stakeholders to drive better care for the local community.
"We have taken the difficult decision, alongside local leaders, to hand back the Windermere and Bowness Medical Practice contract to the CCG, as we believe that it is now time for it to be taken on by an alternative provider in order for the practice and its team to continue to grow.
"I am very proud of the work that has been undertaken to deliver care at Windermere and Bowness Medical Practice during its time as part of OneMedical Group, and even had the fortune to work there during 2018. The practice has an incredible team that is dedicated to the care of the community and each other.
"We will continue to work in partnership with the CCG over the coming months to ensure there is a safe and high-quality service as normal, until our contract ends in March 2021."
A spokesperson from Morecambe Bay Clinical Commissioning Group (CCG) said: "We have received notification from OneMedical Group that its contract to provide services at Windermere and Bowness Medical Practice will come to an end on 31 March 2021.
"We are working very closely with OneMedical Group and other services to ensure patients will have access to continued provision in the local area. In the meantime, Windermere and Bowness Medical Practice will remain fully open and patients can continue to access the surgery as normal. Patients registered with the practice will be contacted directly with further information over the coming weeks
"The CCG will continue to ensure access to GP services for all patients in Morecambe Bay, including those who are patients at Windermere and Bowness Practice. A paper is being prepared for our Primary Care Commissioning Committee in August which will detail the future options for the service provision.
"It is our aim to ensure that all of our communities have access to the highest quality GP services possible and we will continue to keep patients fully informed and involved throughout the process."
The Primary Care Commissioning Committee will meet on August 18 and members of the public have the opportunity to submit any questions they have by email [email protected]  or by post to Morecambe Bay CCG, Moor Lane Mills, Moor Lane, Lancaster, LA1 1QD by 5pm on Monday 17 August.
If you'd like to submit a question or share your view on this, please contact Morecambe Bay CCG on [email protected]. There will be opportunities for patients and the public to engage upon this situation and assist in and contribute to the design of future local services over the coming weeks and months. All engagement opportunities will be shared on the CCG and the Windermere and Bowness Medical Practice Websites and social media channels.