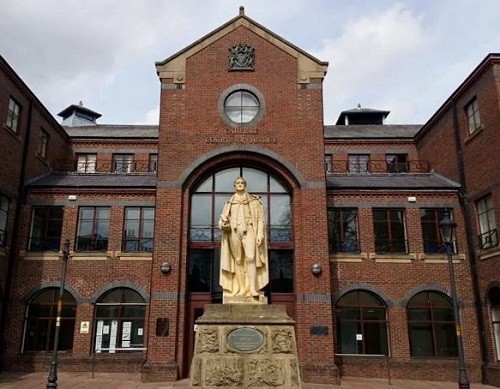 A RABBI and girls' school head teacher repeatedly caught speeding has had a driving ban overturned – but was warned by a judge he is now "walking on egg shells".
Michael Katz, 45, committed speeding offences four times in less than four years in different areas of the country, and also received penalty points for a traffic light violation. His latest occurred in late 2019 when he was caught at 35mph in a 30mph zone at Warwick Bridge near Carlisle in a Mercedes hire car; and weeks later he failed to identity the driver of a speeding vehicle in Manchester.
For those two offences he was handed a mandatory six-month ban under the totting-up system last month having accumulated 15 points. However, his appeal against the disqualification was heard today (FRI) at Carlisle Crown Court when Katz argued it would cause him "exceptional hardship".
Recorder Paul Reid and two magistrates were told this was due to his onerous commitments as head of Ateres Girls' High School in Gateshead, and caring with his wife in their family home for eight children – three of whom had significant disabilities.
Giving evidence, Katz insisted: "It is severely impacting on my ability to do my regular responsibilities both at work and home."
Recorder Reid had remarked of Katz: "He is a man who consistently flouts the speeding laws."
But after hearing the appeal and considering submission's from the school's deputy head and chairman of governors, the judge said he and the magistrates were persuaded – "just" – to overturn a ban he'd begun serving.
Katz, of Harrington Street, Gateshead, still has 15 points on his licence. "We are going to remove the disqualification," said Recorder Reid. "To that extent you must be relieved." But the judge added: "To an extent you must be walking on egg shells."