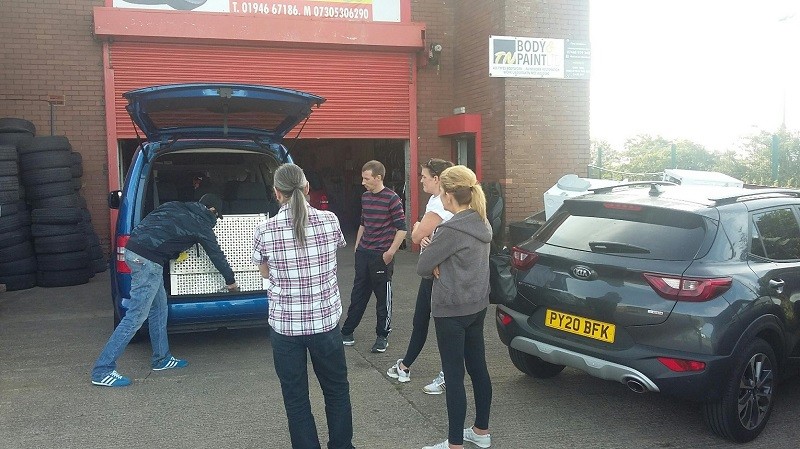 FIVE unemployed Copeland residents are now ready for the world of taxi driving, thanks to a course with the Copeland Work and Skills Partnership.
They took part in a Sector-Based Work Academy, and each participant is now guaranteed an interview with White Line Taxis, based in Hensingham.
The two-week programme enabled candidates to gain their Hackney Carriage licence and learn about the qualities of being a taxi driver.
White Line Taxis showed the course participants how to safely accommodate wheelchair users, and explained other aspects of working in the taxi industry.
Candidates learned about safeguarding and mental health from Better Bodies, and gained CV writing and interview skills from Inspira. They also looked at the issues involved in self-employment. Phoenix Enterprise Centre helped candidates apply for Hackney Carriage licences, Disclosure and Barring Service certificates, and Cumbria County Council badges.
Mayor of Copeland, Mike Starkie, said: "Congratulations to these five participants on increasing their job prospects, and I wish them all the best of luck in finding a position soon.
"The Work and Skills Partnership has run many of these work academies now, and they are invaluable in helping people make the vital steps to being 'work ready.' Employers also find them a fantastic way of getting access to candidates with bespoke training for the industry.
"In these difficult times it's more important than ever for us to help people get the right skills to take up employment opportunities."
Sharon Brew, owner of White Line Taxis, said: "The programme has prepared the candidates for jobs in my business. With more drivers, I can take on more contracts and build up the business further."
Candidates were referred to the programme by the Department of Work and Pensions (DWP) Whitehaven Job Centre Plus.
Sector-based work academies are part of a programme of activities being delivered by Copeland Work and Skills Partnership until August 2022. Copeland Community Fund and Sellafield Ltd are jointly funding the programme.
Businesses with vacancies who would like support with recruitment, and are interested in being involved in a sector-based work academy, should contact Copeland Council's Work and Skills Officer, Chris Pickles, on 01946 598326 or at [email protected]