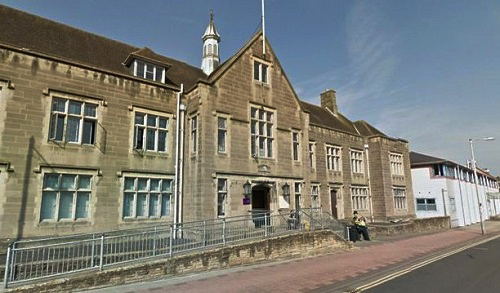 A Carlisle man has received a suspended prison sentence after a complaint about him playing loud music resulted in his neighbours and a police officer being assaulted.
Aaron Queen, 29, of Caslin Way, Morton, Carlisle pleaded guilty to two assaults by beating, assault on an emergency worker and one of criminal damage.
North and West Cumbria Magistrates Court was told how a neighbour had complained to him about the loud music he was playing in the garden on August 15.
An argument began with some "pushing and shoving", he pushed his female neighbour then her ex-partner got involved and he was punched on the nose and fell over the court was told.
Queen admitted he "swung a punch" at the other male, he also damaged a garden gate valued at £200.
When officers were called Queen again got abusive and said to one officer "there's going to be a police assault" as he was taken to the police van he kicked out at one officer causing bruising and back pain the court was told.
A statement from the injured officer said "he does not come to work to be assaulted" just doing his job. The kick to the officer was by a "shod foot", Queen was wearing shoes.
This was completely out of character Queens lawyer told the court, he is a butcher with a city firm, a letter from the defendants employer was read out and praised his work and time keeping and general demeanour at work.
Magistrates said this was an "unsavoury incident" all over loud music and annoying neighbours, the three assaults made worse as one was on a emergency worker [police officer].
Queen received a custodial sentence of eight-weeks, however this was suspended for a period of one-year, he must also complete 80-hours of unpaid work in the community. He has to pay compensation of £100 each to the officer and the other male, with £250 to the female neighbour, plus a victims surcharge of £85.