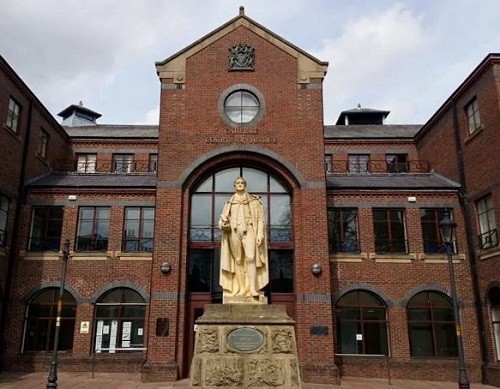 A MAN is facing a prison sentence for subjecting a woman to a repeated and violent attack inside her Kendal home.
Carlisle Crown Court heard how 41-year-old David Grocer – a previously convicted sex offender – initially held a knife in the air to intimidate the female during a prolonged incident on August 28.
After putting the knife down, Grocer punched the woman three times in the face. Then, as she tried to leave her property, he had jammed her arm in a door, causing bruising. It had been, a prosecutor said, a two-stage "repeated assault".
Appearing at the crown court over a video link, Grocer admitted a total of five offences, including that assault, causing actual bodily harm. He also pleaded guilty to assaulting the woman and a male neighbour of hers during a further incident on September 7.
Grocer further admitted two breaches of previously imposed sex offender notification requirements. One failure was committed by staying for more than 12 hours at an address in which there was a person aged under 18; and a second by staying there for more than seven days without notifying the police.
His case was adjourned by the judge, Recorder Katherine Pierpoint, who asked for the preparation of a probation service pre-sentence report assessing the future risk and dangerousness he poses in the light of past criminal conduct.
Grocer, of Wellington Street South, West Bromwich, was remanded in custody and is set to be punished on November 12. "On the next occasion, you will appreciate, at the forefront of the court's mind is likely to be an immediate custodial sentence," Recorder Pierpoint told him.