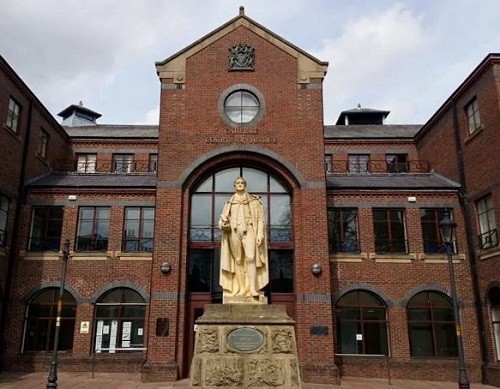 A WORKINGTON Town rugby league player has been jailed for violently attacking a man in a busy West Cumbria bar.
Gordon Maudling, 29, was described as "tipsy" by a staff member who saw him enter the packed Generations bar and club in New Street in Whitehaven at around 10pm on January 19.
That same employee also spoke to Christopher Whitelock as he also arrived and said he was "popping in for a pint" while waiting for a takeaway. Carlisle Crown Court heard how she watched as Mr Whitelock was attacked by Maudling after being served at the bar.
"As he picked up his pint and turned around to walk away he was immediately punched twice in the face by the defendant," said prosecutor Tim Evans. "So hard, she says, that he dropped his pint immediately and fell to the floor, hitting his face on a table as he did so.
"She describes the defendant simply walking away to the toilet as if nothing had happened. She describes there being blood everywhere."
Mr Whitelock's nose was cut open, a piece of cartilage was seen sticking out of his face and he was left with significant disfigurement and a large scar. A self-employed man, he was worried this scar would give the impression he was "a fighter", although Mr Evans said: "He is not at all." The court heard he was left frightened about going out, suffered breathing problems and was concerned about his health and appearance. He described he and Maudling having never got on.
Maudling admitted possessing cocaine found in his pocket when arrested and assaulting Mr Whitelock, causing actual bodily harm. This was on the basis Maudling had been "goaded" during a previous exchange between the two men.
The court was told Maudling – a Workington Town second row currently on furlough and a former joint player of the year – was a family man currently in work.
But Judge Nicholas Barker took a dim view of previous convictions for damage and violence which included two assaults for which he received a suspended prison sentence in 2014, and apparent "binge drinking".
Judge Barker jailed Maudling, of Dalegarth Avenue, Whitehaven, for nine months for the latest attack. "You are a powerfully built man and it was said your blows were extremely hard," said the judge.
"You have not learned your lesson. You have not served to moderate your behaviour either in terms of your abuse of alcohol or in terms of your violence."