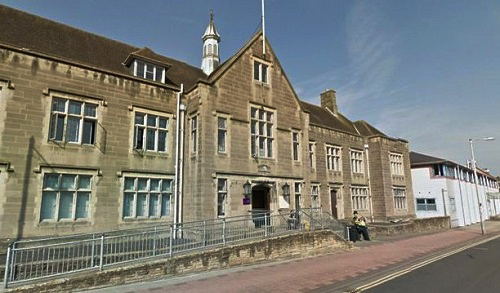 A Carlisle man has appeared in court and admitted three high-value shops thefts and one attempted theft.
Patrick Beard, 37, of Caravan Park at Low Harker, nr Carlisle appeared before Carlisle Magistrates from police custody today (MON).
The court was told by prosecutor John Moran that Beard went into the Marks and Spencer store in the city centre on Thursday October 15, when he stole a "basket full" of 46-steaks valued at £446.83, he also went into the Tesco`s store on the Viaduct and stole 8-bottles of Jack Daniels valued at £244.
Beard also went to the Asda store on St Nicholas gate and stole another 8-bottles of Jack Daniels, this time he was stopped by security and the bottles were returned, the theft amounted to a value of £144.50.
The court was told the next day he went into the House of Fraser store in the city centre, this time he attempted to steal 4-boxes of fragrances valued at £286, he was witnessed by a member of staff going towards the till area, he then seemed to notice a security-guard and "hid" behind a clothes rail in the store as police arrived and he was arrested, the goods were recovered. The value of the thefts amounted to over £700.
The prosecutor told the magistrates Beard has 24-previous offences of theft.
Defending Sara Budniak explained to the court Beard has a drug habit and is receiving help, he also has underlying mental health issues and is trying to get himself together, he knows this could be his final chance before prison, Ms Budniak asked the magistrates "to give him a final chance to get his act together."
The magistrates' left court and deliberated for over 20-minutes on their sentencing options, on their return Beard was told they would adjourn sentencing until November 10, they requested a pre-sentence report by the Probation Service, until then he was granted conditional bail in which he was banned from entering any retail premise in the city, he was given a map to define the area of the ban.