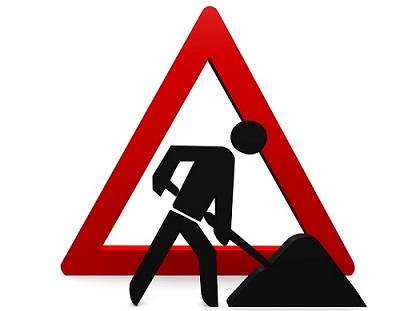 Cumbria County Council's highways department is investing almost £390,000 into a series of footpath and highway improvements in the Upperby area of Carlisle, with works commencing on the first phase of the project from Monday 26 October.
Footpath resurfacing will take place between Millholme Avenue and Harold Street from Monday 26 October for five days.  Teams will also begin footpath resurfacing works on Boundary Road from Monday 26 October, for up to seven days.  The final section of footpath resurfacing will be between St Ninians Road to Ridley Road, commencing from Monday 2 November, and expected to be completed on Friday 20 November.
The footpath improvement schemes will cause minimal disruption, with access maintained for all residents to nearby properties.  To ensure public safety and that of our highway engineers, two-way temporary traffic lights will be required throughout the works.
Following completion of the footpath works, teams will begin a road resurfacing programme on Upperby Road in two phases.
Phase 1, commencing from Monday 23 November will resurface the section from Embleton Road to Harold Street, and is scheduled to be completed on Friday 11 December.
Phase 2, scheduled to commence from Thursday 7 January 2021 will resurface the section between St Ninians Road and Embleton Road, and is scheduled to be completed on Wednesday 20 January 2021.
Both phases of works will require a full road closure. Signed diversion routes will be in place and bus services will continue via the diversion routes. Access will be maintained for residents and emergency vehicles, however we politely ask for vehicles to be parked away from the road whilst works are ongoing.
Full details of the diversion routes will be available via the county council website. For details of temporary changes to bus service routes and collection points, please check with the service operator.
All of the works involved in this project are planned for daytime hours and are weather dependent.
Cllr Keith Little, Cumbria County Council's Cabinet Member for Highways, said: "I am pleased to see this package of footpath and road improvements taking place in a busy area of Carlisle. Whilst the works may cause some temporary disruption, they will ensure the road is in a good condition ahead of the colder weather, and enhance road safety for both drivers and pedestrians. The footpath improvements will provide a safer surface for pedestrians, and this work represents an investment of almost £390,000 in to the Upperby area this year."
If you have any questions or concerns regarding these works, please do not hesitate to contact our Better Highways Hotline 0300 303 2992 or email: [email protected]