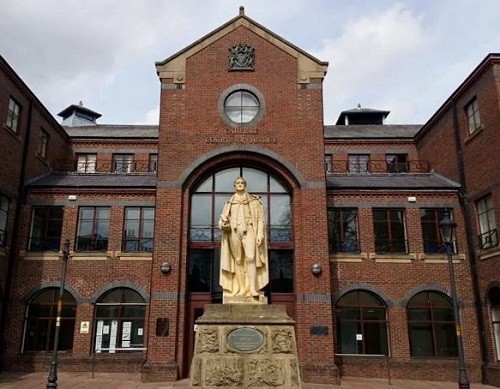 TWO men involved in the burglary of a "vulnerable" man's South Cumbria home have been handed prison sentences.
Carlisle Crown Court was told how the householder had been the victim of an earlier, unrelated break-in before the crime at his Greengate Lane address in Kendal on July 18.
After hearing footsteps outside his window at around 5pm, he got up and saw David Morrison, 38, and 40-year-old Martin Buchanan, who asked him for cannabis but was told he had none.
Both men promptly walked to the rear of the property and, after the occupant heard a window smashing, he ran outside and saw Buchanan – who had broken the glass with a brick – reaching in.
Police called by the man went to the scene and saw both crooks. Officers detained Morrison who was found in a bush after he fled, and also arrested Buchanan, who later stated: "I'm bang to rights. You have caught me."
Figurines belonging to the householder were found in a ginnel behind his address, and a stolen tub of loose change was also recovered. Morrison was also in possession of stolen property – including bank cards – while Buchanan was found with the victim's house keys and a knife.
Describing the impact of the crime, the man said there had been no financial cost, but spoke of suffering sleepless nights and mental health issues. "It is mainly the pure fear that these persons have made me feel," he stated. "My quality of life has been affected. I just feel on edge at all times. I feel like I was targeted because I live alone and I am vulnerable."
The two men – both heavily-convicted – admitted burglary, while Buchanan also pleaded guilty to the illegally possessing a butter knife and cannabis.
During their sentencing hearing, lawyers for both men disputed suggestions the burglary victim was "vulnerable", claiming instead there was evidence connecting him to cannabis dealing.
Buchanan, of Kirkland, and Morrison, of Wattsfield Lane, both in Kendal were each jailed for 18 months.
Recorder Ciaran Rankin agreed the householder should not be classed as a "vulnerable" victim, but concluded the pair had "targeted" his home, saying: "You both walked to the back of the house and broke in."