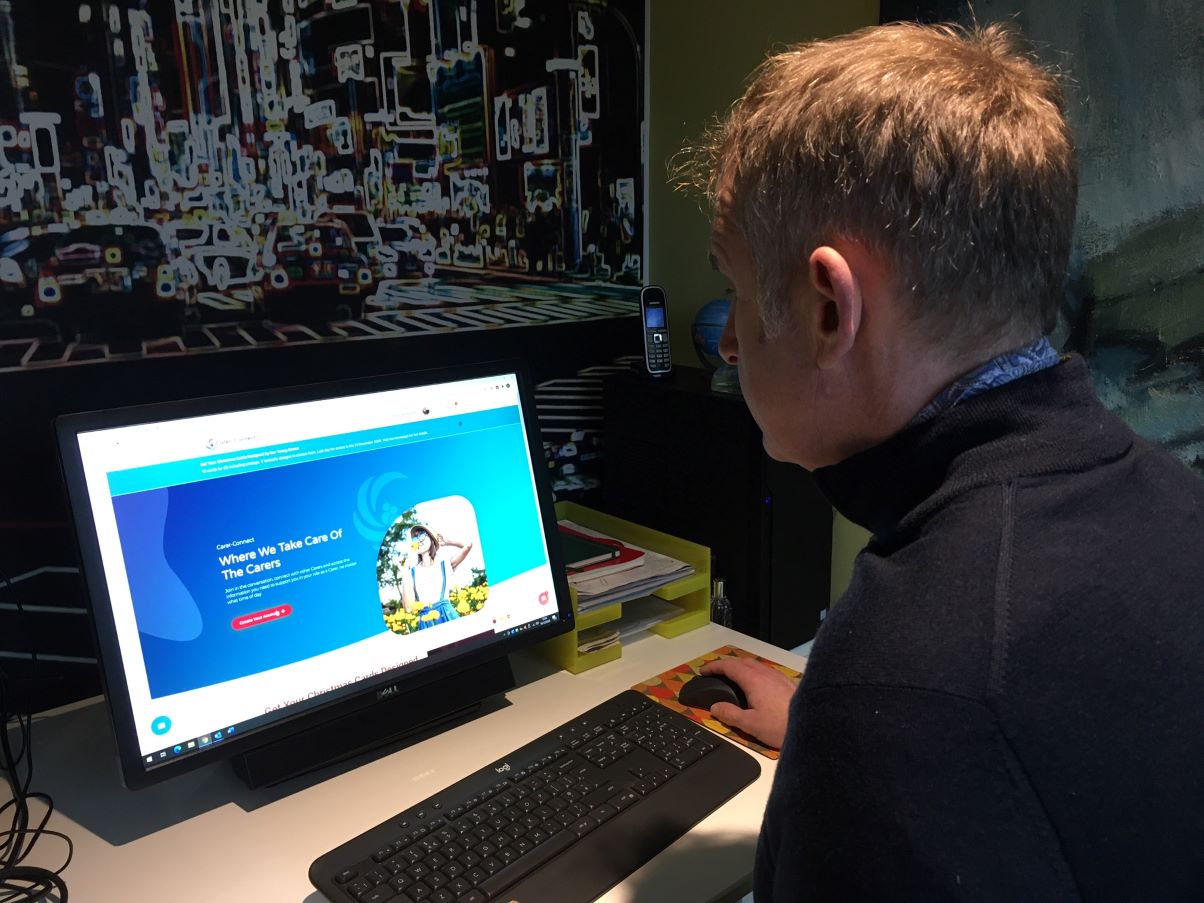 A new online forum aims to provide a lifeline for unpaid carers this Christmas says the charity behind the initiative.
Carer-Connect is available 24/7, as a forum with professional services and support built in, said Debi Marsden, of Carer Support South Lakes.
The moderated forum is for carers of all ages across Cumbria, with young, adult and parent carer groups as well as one for those caring for loved ones with dementia.
It is estimated that there are 56,000 unpaid carers in Cumbria, including a group of male carers in the South Lakes.
Stuart has looked after his late wife and his mother-in-law and he now cares for his partner.
Stuart's been keeping the 20-strong male group in touch with each other since they stopped meeting in person at the start of the first pandemic lockdown in March.
Stuart said Christmas was particularly tough this year for the group and many were exhausted.
He said that some were dealing with the loss of loved ones, others were adjusting to those they care for being moved into a care home, as well as continuing to shield and not being able to meet up with relatives.
Stuart says Carer-Connect could benefit male carers, who are often reluctant to ask for help and talk to others about their needs.
Carer-Connect has been made possible by a grant from the Coronavirus Community Support Fund, distributed by the National Lottery. The fund supports those most affected by the virus.
Debi said:  "COVID-19 has really highlighted the issue of acute social isolation and the importance of support and conversations for carers, which is why Carer-Connect is needed right now.
"It's place where people can seek individual support from carers with experience and the charity's support workers.
"There are also wellbeing activities, such as yoga and mindfulness sessions, and carers can contribute to campaigns that help inform statutory services.
For more information, call 01539 815970, email [email protected]  or visit https://carer-connect.org/