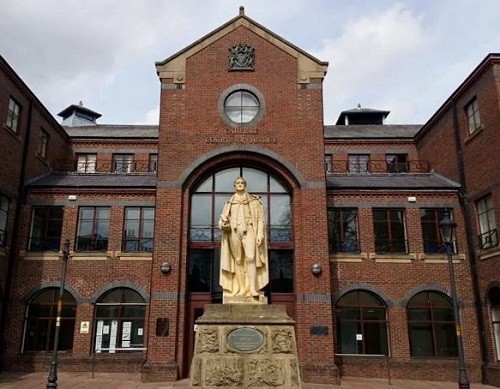 Jurors are continuing to sit on a Carlisle Crown Court trial – while other criminal cases are also being heard – as the new national lockdown came into force today.
‪All trials at the city's Earl Street building were suspended in March last year after Prime Minister Boris Johnson announced the first England-wide shutdown and ordered members of the public to stay indoors where possible in a bid to halt the spread of COVID-19.
‪Some Carlisle Crown Court cases did carry on with barristers, solicitors and – on some occasions, even judges – appearing over video links from their homes and offices.
‪Jury trials finally returned later in the year after strict safety and hygiene measures were put in place throughout the building.
New courtroom arrangements also came into force which ensured there was extra space between jury members and extra care was taken with evidential documents.
‪The latest such hearing got under way yesterday as a Carlisle man went on trial accused of assault and intimidation offences.
That trial continued today, jurors wearing face coverings as they listened to evidence in the case.
‪The judge, Recorder David Temkin, had addressed jurors at the start of the hearing as they sat on chairs carefully positioned apart in two areas of the court room.
He explained the social distancing measures and issued reminders.
‪"Safety is paramount, as is obvious," Recorder Temkin told members of the jury.
"All I'd ask is for you to do your bit by observing the guidelines and restrictions."
‪In a Twitter post last night after the Prime Minister's latest lockdown announcement, Lord Chancellor Robert Buckland had stated: "Our courts and tribunals continue to be an essential public service served by essential workers and meeting Covid-secure standards endorsed by public health officials.
‪"With the use of remote hearings wherever appropriate, this vital work can and should continue."