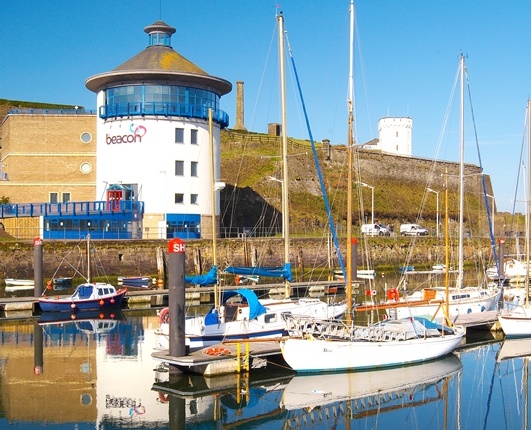 The Beacon in Whitehaven will launch its own tribute to Captain Sir Tom Moore from tonight.
Plans are in place to light up the harbourside museum in rainbow colours for the Second World War veteran, who died yesterday.
It is understood the museum will continue to be lit up for the rest of the week.
Captain Sir Tom inspired the nation during the first lockdown and raised more than £32m for the NHS by walking 100 laps of his garden before his 10th birthday.
He was admitted to hospital this week with pneumonia and coronavirus and died yesterday.
Eden District Council flew the Union Flag outside the town hall in Penrith today in tribute to Captain Sir Tom.
Have you seen the Beacon lit up? Do you know of any other tributes to Captain Sir Tom across Cumbria?
Email your photos and details to us at [email protected]