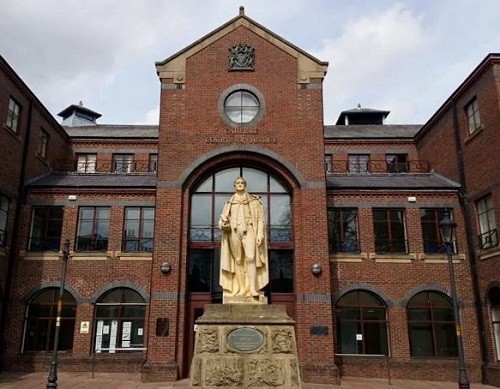 A jury in the trial of two men accused of raping two schoolgirls in the bedroom of a Carlisle house has retired to begin its deliberations.
James Nelson, 35, and 37-year-old Arran Toal, each deny two charges.
Nelson is accused of raping one schoolgirl, while Toal stands accused of raping a different girl. The men also each deny an alternative charge alleging sexual activity with the respective children.
Jurors at Carlisle Crown Court have seen video footage of separate interviews the girls gave to police.
They spoke of being driven by Nelson to Toal's Harraby home, on the evening  of January 20 2018, and are said to have been "quite drunk" by that stage having been given alcohol.
One girl alleged of Nelson: "He just forced himself on me. I was like 'what are you doing? Get off me. This is really wrong'. Coz I knew it was wrong."
The other girl said of alleged offending by Toal against her: "I was crying silently because I didn't want him to hear me. It felt like for ever. It felt like a long time."
When they gave evidence late last week, however, Nelson, of Crossgates Road, Hallbankgate, and Toal, of Hillary Grove, Carlisle, insisted no sexual activity occurred.
"It's not true at all," Nelson said of the allegations he denies.
When Toal was asked whether any sexual activity took place at the house that night, he replied: "No."
After hearing closing speeches from the respective prosecution and defence barristers in the case, jurors this afternoon listened to a summing-up of the trial evidence by Judge Simon Medland QC.
"I respectfully remind you it is your view of the evidence that counts," said the judge.
At the start of the trial, Judge Medland had stated to the jury: "What we need is a cool, calm, objective, business-like response to the evidence; free of emotion, prejudice or sympathy."